Introduction to Airtable and Content Marketing
Welcome to your ultimate resource for using the app called Airtable for your content marketing needs. If you're here, chances are you were searching for how to start or improve a content setup you have, and found Airtable as a viable solution to make that happen. This guide is designed to answer all your questions regarding Airtable + content marketing, so make good use of each section as you go. Whether you're looking for simple examples, templates, tools to support your work, consultants that specialize in setting up and supporting Airtable, or more, this is the place for it. Make use of the table of contents above and find exactly what you're looking for. 
What is Airtable? What does it have to do with content marketing?
Airtable is an app that has positioned itself to be one part collaboration tool, one part flexible database. It's created to provide a framework for building almost any kind of system imaginable, by giving ultimate ability to be customized according to an individual or company's needs. Nowhere is that kind of flexibility more desired than in the world of content marketing, where hundreds of tools abound to facilitate creation, scheduling, delivery and tracking of marketing content. Airtable takes a different approach by being both affordable and infinitely customizable to allow people to create exactly what an agency or individual is looking for, without any of the excess cost or bloat. As you walk through this guide you'll get a great idea of how your work in content marketing can be made even better by using Airtable. 
How do you use Airtable for content marketing?
Some of the most often requested setups for Airtable include editorial calendars, central repositories for a content library, brainstorming platforms for developing new content, staying on top of social interactions, and providing a backend for tracking marketing metrics. Airtable is an ideal place for all of the above because it can be built according to each use scenario by using the right templates (see bases and templates section below), formulas, and blocks. 
This guide is your resource for getting the inspiration and direction you need to get started and improve your content marketing setup with Airtable. As is often the case, any guide would have to be extremely long to cover every possible scenario, so we've designed this page to be a curated guide to the most relevant and useful tools available on the web. With so many ways you could take it, here are some of the best:
The Best Content Marketing Use-case Examples for Airtable
Using Airtable for Social Content Scheduling
One of the most popular uses for Airtable in the content marketing world is managing a social media content development calendar. Whether you're a total beginner to social posting, or run an agency solely dedicated to social media marketing, Airtable is a great fit for this. Because of the flexible database structure, you have a great place to keep your content in almost any format, all in one place. Different views can be used to keep the library of content top of mind and organized. Using Airtable's calendar view allows for easy visualization of what's going out when. 
If you're brand new to promoting your message on social platforms, getting started can be super easy. Airtable makes post development and scheduling simple by keeping it all in one place. You'd start by checking out a few of the most relevant templates Airtable made for this purpose, or by reviewing the bases shared in Airtable Universe. We've collected a few of the best in the templates section below. 
Once you've copied your favorite base template to your personal Airtable dashboard you're able to customize the setup in multiple ways to fit your needs. This blogger shows an excellent example of how she set up her bases to fit her needs. Her bases include several for her Instagram publishing schedule and interactions (in her case, these could probably be combined into one single base with multiple tables, unlike the setup shown that has multiple different bases for Instagram). In her case, Airtable serves as a repository for hundreds of social posts, each including the media and text to be shared, as well as the hashtag stack and publishing time. 
For more seasoned veterans of social media marketing, or for agencies, the picture is slightly different (although not as much as you might think). Many companies use Airtable for their social content organization and scheduling because it can be made to fit them instead of the other way around. A little further on you'll see an example of how one company uses it to track their content assets (See Process Street's walkthrough in the tutorial section below). 
Blog Development and Publishing with Airtable
UK-based music blogger Megan Seekings uses Airtable to great success as a means of delineating her blog content. Her music blog "cool music and things" covers hundreds of artists from indy bands to more well known groups. Naturally, keeping track of every artist -what they are doing, upcoming performances, new music, and more- is a huge task. We imagine it could have been an organizational nightmare if she didn't implement Airtable into her blogging process. 
Megan shares the base she made to manage the blog's content in Airtable Universe, and it's an excellent display of interlinking the tens of moving parts that are associated with each blog post, including artists, venues, music pieces, gigs, PR outreach, and playlists. By pulling each type of data together, she's able to keep track of what content has been covered already, and where the upcoming blog posts are in the development and planning process.
Another interesting aspect of the music blog content tracker base is how tasks are implemented into the database. As any blogger knows, keeping on track both in schedule and content focus is key to being successful with your content marketing. The base shows how tasks could be included in the workflow in a simple and straightforward way. In this case you could add even more cross functionality by attaching each task to the post it's associated with.
If your company has a similar needs profile for managing a blog -even if you're not in or covering the music industry- this would be a great point of reference to how your own content will be made and delivered. 
Track Ad Spend and Engagement for your Content in an Airtable Database
Another of Airtable's best uses in content marketing is as a system to track your marketing efforts. Each post or ad you create and keep in your database can have any number of fields associated with it. The fields you would add to an ad spend schema could include duration of campaign duration (date start/end or similar field), daily spending (money field), total spending (formula field calculating daily spending x duration of campaign), impressions, clicks, comments/engagements, subscribes/unsubscribes and more (each of the final options could be formula or number fields that could be automated via integration -see below- or manually entered). 
By setting up your base with the above metrics, you can directly track the spending/benefit ratio of each individual ad you run or post you share. Are there tools out there that already do this? Absolutely. With Airtable, however, you're able to custom make the schema to fit your needs, however quirky or specific they are. You're also able to associate a number of other values (such as actual posts content or people assigned to a post) that isn't possible elsewhere. 
All of the ad spending and engagement metrics you collected for your content marketing could also be combined with the content development or social posting aspects of your business, all within the same customized Airtable database. This level of association allows for better data-driven decisions. 
Integrations play a key part in most businesses workflows, and the same is probably true for your content marketing, whether that's your main business or simply something you do to share your business. Many of the examples shared above could be automated easily using one of the options in the Tools section in this guide, or by hiring a Service Provider to do it for you. Automation is almost always a good idea, where any piece of work that can be switched from manual to automatic saves time and money.
Content Marketing Examples from Experts on the BuiltOnAir Podcast
We created the BuiltOnAir Podcast as a place to highlight the stories and work of people using Airtable for work and play. As the only Airtable-centered podcast out there, we've been able to find some amazing projects and get inspired by several real-world databases. Below we've listed a few of the most suitable episodes we did with professionals in the content marketing world. Watch or listen to the list to get a peek into how they're using Airtable in their day to day lives:
Nat Eliason, Founder of Growth Machine

– Nat was a content maker, blogger and digital nomad for years before starting his current company, and shares a bit of his story on how he got started helping businesses tell a story with their content. He talks about how he connects content writers with the right stories for his clients, and how Airtable has helped him keep up his circle of connections.

Jason Montoya – Small Business Firefighter

– Jason is a freelancer and consultant that works with companies to help them establish their internal processes, improve content marketing, and overall increase their revenue. During the episode he reveals his "Freelancer Dashboard" database that serves as his hub for client and project management.

Khe Hy, Creator of Rad Reads

– Khe found his passion by writing about overcoming personal hurdles, and has since built a mindset and life skills blog called Rad Reads. For his database demo portion Khe shows off an Airtable he built to corral writing ideas and manage the editorial calendar for his blog.
Other uses for Airtable and Content Marketing:
Content agency management – It turns out that Airtable is an excellent option for keeping a content agency on track and organized. As shown by this base created by Animalz, you can use a single database to coordinate the production pipeline, deadlines, backlog and even the salaries of several teams of article writers. 
Community interaction tracking – if part of your content marketing strategy includes hosting an online community or forum this is a great use. By setting up your Airtable as a feedback capture point to track common threads among your audience you're able to respond effectively using both the qualitative and quantitative data you collected from your people. 
Organic outreach efforts – Especially when you're just starting out as a business, "organic" marketing is a powerful tool. Because of the nature of organic outreach, all of your "content" (via messages, tweets, comments or other) can be hard to keep track off. Set up an Airtable to be your pipeline and don't worry about dropping an interaction or valuable engagement any more.
Airtable Bases and Templates for the Content Marketing Industry
Airtable has made sharing bases incredibly simple. With one click, you can copy any template or community-created base into your own library. Templates are created by the Airtable company, and often serve as a starting point for tweaking a setup until you like it. Submissions to Airtable Universe come from the Airtable userbase, and include freelancers, agency leads and content creators from a wide variety of professionals around the world. We've gathered a stupendous collection of useful options from both the templates and Universe libraries for content marketing, and share the title and link for each below. We've reviewed each one and share our thoughts on how it can best be used in your marketing setup. Here's the list: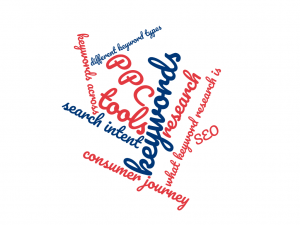 Keyword Research Planning Template
Although the actual example content in this base is a bit bare-bones, this template shows a simple, to-the-point approach that could be taken when using Airtable for keyword research. Included in the base are tables for content idea planning based on research results, website pages, the customer journey from awareness to retention, and finally a table for analyzing competitors. 
There isn't much in the way of fancy Airtable tricks with the base, but if you need some inspiration to improve on for your own keyword research, planning and follow-through, this is a great place to get started.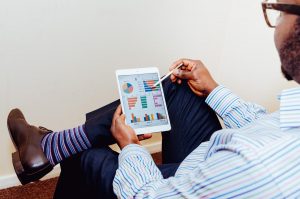 Customer Analysis and Persona-Focused Marketing
Another base by Animalz, this one takes an in-depth approach to helping agencies take a data-driven look at their customer base. Obviously this helps you or the business to make informed decisions on retention and future market targeting. The magic here is how the base is laid out, with multiple views to get a different cross section of your customer base. This is accompanied by great use of Blocks to visually represent what's happening "under the hood" with your clients timelines.
A great template along the same theme is the Persona-Focused Content Marketing template created by the Airtable company. This template takes a more micro-scale look at who the key people within an organization that can be targeted are. The main editorial table includes more than 7 different view types to display and work with the persona research and content marketing data.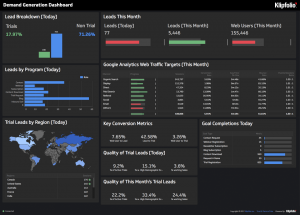 Klipfolio's Content Calendar
This share in Universe was developed by a content agency focused on metrics and KPIs. It's simple and straightforward, with one main view grouped by publish status to display the article, author, publish date, topic section, link and any relevant attachments. The only other view is a simple Kanban to display the projects done by each author. Like we said, simple, but if that's what fills your content calendar needs, this is just right.
Other Bases and Templates for Airtable in the Content Marketing Industry:
Another template developed by Airtable, this one is focused on helping content writers and marketing managers brainstorm, target and develop their content all in one place.
Content Marketing: Cross-Cutting Template
Cross-cutting is the idea of further developing the content that's being successful in your marketing efforts and adding new dimensions to it. The base lets you watch common themes for future cross-cutting efforts. 
The Top Video & Written Tutorials for Using Airtable with Content Marketing
Everyone needs a bit of direction every once in a while, and getting started with or getting better at Airtable is no different. We've collected some of the best tutorials and trainings for Airtable here, and some even share how people have used Airtable for their content marketing or social media scheduling. So get your fill of walk-throughs and example setup processes here with this list of the current best video and written tutorials for Airtable + content marketing:
Airtable Demo: Creating an Editorial Calendar | Airtable
This tutorial is published by the Airtable company, and demos the simplicity of creating an editorial process with the app. Although the video is a bit dated at this point, it still does a great job at walking through how an editorial team's work could be enhanced by having todos, team member profiles, deadlines and more under the same roof. Key themes in the demo:
Setting up the structure for content to be assigned, developed, and published

Associating each article or piece of content with the correlating issue date and edition

Team collaboration features and chat
Set Up Your Social Media Scheduling with Airtable | Miss GSD
A simple version of a social media setup within Airtable, this walkthrough has some excellent options for what fields will be most important for your content marketing setup. Most interesting capability in the tutorial:
How to use formulas to calculate publication dates for your content (and easily dispurse publication follow-ups)

Sharing calendars with people

Nifty trick to filter out content that's already been published
Track and Manage All of Your Content With Airtable | Nerd Enterprises, Inc
Note: Start the video at the 19:00 mark (to get past all the introductory items).
This is part of a webinar training that walks through an example setup for a base built to manage social content then automate posting using Zapier and Buffer. The automation steps during the later part of the video can be made even more simple using some of the options in the Tools section below (for example, you wouldn't need to wipe all the content and repaste it if you had the option to trigger multiple times on the same record). 
To jump right to the base building portion of the webinar, go to the 29:46 mark. You'll get to see how several different kinds of fields are created, and a bit of formula usage to build out the desired fields. 
Some of the good features demonstrated on the Airtable side include:
Checkbox fields used as triggers for external automations – e.g. check the box to send the record content to be published on your social platform

How to set up a database system for publishing and re-publishing content multiple times

Advanced use of categories and filters, some formulas
How Airtable Runs Our Content Marketing Behind the Scenes | process.st
A great, in-depth showcase/walkthrough hybrid, this article tells the story of how process.st went from messy content tracking (a place you might currently find your business at!) to centralizing all their content into one place and easily tracking every piece of content they ever created, using Airtable. They were able to quickly find the content they had made in the past, link to it, and develop a network of links between all the pieces. As a result, the number of referring domains increased dramatically, and their marketing efforts were enhanced equally. 
The walkthrough explains how to migrate data from multiple sources into your Airtable, and how they accomplished integrating it with 3rd party tools used in their marketing efforts, including social media platforms. Key takeaways for your business could include:
Creating a content asset database for everything in your content library

Aggregating a summary of your content alongside pertinent information

Automations that funnel into each table within the database

Building a list of contacts that are associated with your content, including mapping URLs to contacts and companies 

Tracking keywords and SERPs against content linksURLs

Mapping twitter mentions to contacts within your database
Guide to Airtable | Airtable
If you're brand new to Airtable itself, this is the place to start. This getting started guide (published by the Airtable company) walks you through an overview of functionality, then the starting points for creating a database, setting up field types, adding records, linking between tables, using Airtable as a collaboration tool, filtering and sorting, and finally how to publish views of your database.
There is also an advanced tips and tricks section with links to keyboard shortcuts, a list of integrations, and the Airtable API. To go beyond the basics in the Guide to Airtable, use the tools and resources listed here in the Ultimate Guide to Airtable.
The Airtable power user's guide | Airtable

This guide is exactly what it sounds like; a guide published by the Airtable team targeted at power-users. Once you've gone through the introductory guide and as you're putting together your content marketing database schema, chances are you'll want to dip into this guide occasionally to get additional insights on all the capability available to you during the process.
Finding the Right Tools to Use with Airtable & Content Marketing
As you're getting into how Airtable works and have started adding it to your daily content marketing mix, you'll start to grow the range of everything you want it to do for your work. Unfortunately (or fortunately) Airtable isn't able to do everything on its own and people often find themselves wanting just a bit more capability. This is where the tools and apps we've collected below come into the picture. 
As part of our work we're always trawling the web to find projects or tools built by freelancers, companies and more, designed specifically for Airtable. We've built a library of these things in our Airtable Resources library. When we find the most relevant tools for the content marketing industry, we add them to this guide below. Everything on the list is designed to increase the range of capability either within Airtable itself or when integrating with the other apps used in your marketing workflows. Here's the curated list for Airtable and content marketing: 
We're proud to be sponsored by Openside, a talented company that has done amazing things building advanced integration and workflow tools for Airtable. As the only provider of premium products and services for Airtable, Openside not only builds their own integrations tools, but supports them with a unique array of services and solutions for the marketing industry. Two of the best tools for Airtable + content marketing are listed below: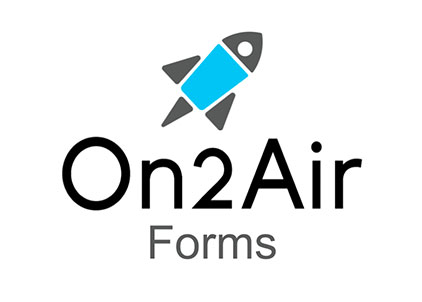 Use this tool to create super capable forms for interacting with your Airtable databases. On2Air: Forms tool goes beyond standard forms to allow you to pull any data from your databases to display in a form, then add or update that data seamlessly. This is done with near-instant updates, and supports HTML customization.
Key features:
Pull any data from your Airtable databases into forms,
Search within databases for form options,
Auto-populate forms from pre-existing data
View names or filters from Airtable in your forms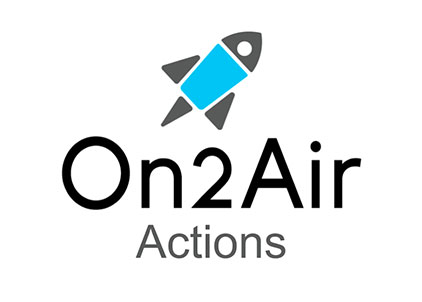 This is an advanced integration and automation tool perfect for making a content marketing setup shine. With it you can 1) integrate Airtable with a large variety of apps used in your workflows and reduce manual work 2) gain access to advanced options (not possible with other Airtable connectors on the market) to make everything more simple and powerful.
Key features of the On2Air: Actions tool:
Trigger changes to your bases from a large variety of choices

Update or delete fields and records according to desired criteria

Find or create records according to ID, views or other options

Pull data from external systems into your Airtable schema automatically
This tool gives you the power to generate PDF or HTML reports from your databases, making for an excellent option for external processing of your content. You'll need to know at least a bit of HTML and HandleBars to make it work for free, but there's also the option to pay a small fee for the team at ReportBin to make it for you.
An alternative to the above is a beta tool called Air CSV that lets you quickly generate CSV files from your Airtable data. Both options offer the opportunity to export your Airtable data into practical formats to be used elsewhere in your content marketing reporting and tracking.
Official Airtable Slack App | Airtable
The official app made by Airtable for the Slack environment, this option could be incredibly useful depending on your marketing pipeline. From their site, this allows you to "receive updates in a specified Slack channel whenever changes are made to an Airtable base, whenever changes are made to specific records in an Airtable base, or whenever changes are made in specific views in an Airtable base."
If you host or manage a team of content developers, whether internally or with freelance work, you'll be able to keep a better collaboration environment using this tool. With this option your written, image, and other content devs can be kept in the loop in the Slack environment, without needing to give them direct access to your Airtable databases unless desired. 
Finding the Right Service Providers to Help Your Content Marketing Thrive
Sometimes you have a great thing going already, but just need the extra push to take it to the next level. Setting up an Airtable schema within your content marketing can get fairly complicated, depending on your needs and goals. When that happens, you'll want to find the best people to help you with either designing or supporting your marketing channels (or both) within Airtable. We added this section to provide you with a list of some of the most qualified individuals or agencies that support people in building out Airtable databases. 
Several of the options available are either directly from a background of marketing, or have already done projects to help businesses or creators make custom solutions for their content setup. We've picked out a few of the top candidates for supporting you in your content marketing work with Airtable, so read the summaries of each service provider below, follow their links, and see which are your best fit. Many offer free consults or products that you can test out, also. Our purpose is to give you every resource you need to make it big using Airtable in your e-commerce business, and often that includes finding the right people to hire or be on your team in the short or long term. Here are a few great options:

Based in central Utah ("Silicon Slopes" as many people refer to it), Openside is the premium provider of products and services in the Airtable space, and has an impressive history of success stories. Starting off as a scrappy team of developers and programmers doing one-off projects for smaller businesses, they quickly developed a knack for building custom integration tools and implementing them for their clients.
With time they garnered attention for the quality of their tools as they developed them, and began offering both tools and services to the Airtable userbase, from Yoga studios to Fortune 500 companies. With their main focus today being on helping businesses (including those in the e-commerce space) to make their workflows shine, Openside sets a standard for quality as the first fully dedicated service provider for Airtable.
Here are some relevant links to the things Openside does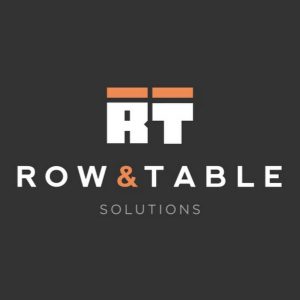 Row and Table is a boutique web app development company that specializes in small projects. Their main areas of focus (aside from Airtable) include content management, document creation, and progressive web apps. They're uniquely positioned to serve as a "part-time in-house agile development team," which means that if your business isn't in a place to afford a full time developer, Row and Table could be a great option. 
Their work with Airtable and content management make them a unique option for creating just the right library for your own content needs. Even though they're based in Illinois, USA, they've built a portfolio of noteworthy projects for clients all over.
Here are a few key links: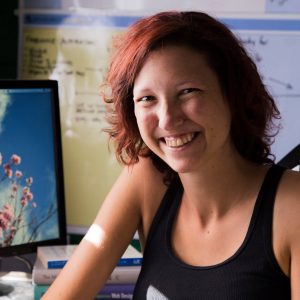 Melanie is a principle of Daytah, a digital-focused consultancy that helps clients make simple solutions in UX, data and design within a company. Her work with Airtable spreads across much of her work, and she's able to create user experiences with it and other tools like WordPress, Zapier and more. Melanie's focus includes teaching people how to align their goals with their operations, mastering SEO, and going "no-code" with your systems. 
Some relevant links: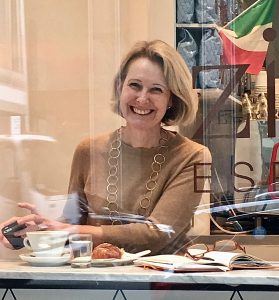 An upbeat consultancy (it's in the name, right?) run by Diane Elkins that specializes in making everything documents and data organized. They bring everything together -using Airtable as the flagship app- so that analysis, design, and automation can be made simple and light. With a focus on simplicity and flexibility (and a lot of years of experience to back it up!), making your Airtable smarter could be perfect with Positive Workspace.
If you're looking for help from a freelancer or considering more options for improving your content marketing setup, consider these choices: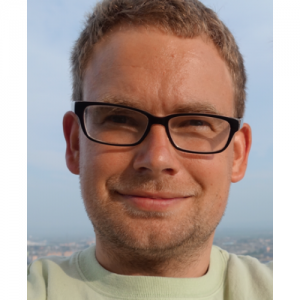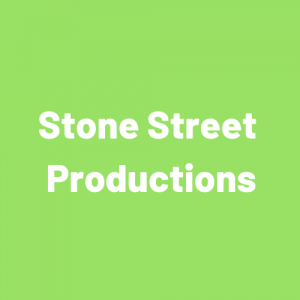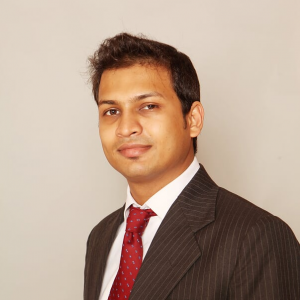 Most Helpful Airtable-focused Communities and Threads for Content Marketing 
Sometimes as you're going about your day-to-day using Airtable in your business, you just need a simple answer to a (possibly) simple question. When that comes up, we've got you covered with this section on the most valuable communities and specific threads related to content marketing with Airtable, and all are free! 
Obviously if you find yourself needing help more often than makes sense to ask (and wait for what you hope is the right answer, which you then have to implement yourself then it makes sense to start looking for additional help from the products or service providers sections above. If that's not the case, and you're looking for a community designed to help with the various questions you've had so far with Airtable and your unique use case, then look no further than this list of curated of relevant Airtable + content marketing topics and threads to give you a starting place. More is being asked, shared and answered every day, so if you don't find exactly what you're looking for you can simply hop into one of the communities listed and start asking. 

You're here! You found this guide somehow; whether that was from within one of the communities listed here, or from a plain ol' Google search, this is the place for all things Airtable. Not only do we have more resources pulled together than anywhere else, but we're always seeking out and adding to the library to increase our helpfulness daily. If you want to stay up to date on all things Airtable, go ahead and subscribe to to be kept in the loop weekly. Don't worry, we never send promotions (other than the occasional note from our sponsor Openside), and do our best to hand-curate the most relevant content in the Airtable space.
BuiltOnAir Slack Community
We host a Slack channel as a private spot for discussions with fellow Airtable fans. Our goal is to provide a place for experts and beginners alike to talk openly, ask questions, and share their best Airtable tips. Building common connections, getting insider secrets and having fun are key.
We invite BuiltOnAir podcast guests (like the experts listed in the Examples section above) and other professionals (including the e-commerce industry) to the chat to discuss their bases and answer questions. We also host a channel specifically for questions and discussion around the projects section of our Airtable resources directory.
Because of the nature of Slack we can't link to any specific message threads in this guide. You can, however, join the group by clicking here.

This is an active community for Airtable users, hosted by the Airtable company. The community has frequent interaction across different discussion categories for integrations, ask the community, feature requests, work offered, and more.We've found it to be a great place for getting answers from a core group of unofficial Airtable experts (unofficial only meaning they aren't directly hired by Airtable).
It's not uncommon to have even the most complicated formulas solved, database ideas put into reality and showcased, or lively discussions about product changes the community would like to see.
Relevant threads in Airtable Community for content marketing to get you started:
Want more? You can use the search to find additional threads on your keywords of choice
Where to go from here
Here ends the Ultimate Guide to using Airtable in the content marketing industry. As a team at BuiltOnAir we've scoured the best resources available to get you started in using Airtable in your marketing efforts, and also provided insights and pointers to taking your content to the next level with Airtable in the mix. Feel free to return to this guide as many times as you need for additional insights and tips; we'll be doing our part to keep it up to date and relevant as both Airtable and the industry expand. 
To keep updated on future developments we strongly recommend you subscribe to BuiltOnAir via YouTube, podcast, or email by clicking here and choosing your best option (or all of them!). We share all the latest happenings in the Airtable space each week via email, including community threads, new projects, and updates from the podcast. Like we shared above, we don't do spam, and never do promotions aside from the occasional note from our sponsor Openside (which is the best way to amp up your Airtable anyway!). Our whole goal is to give you every tool you need to do well in content marketing with Airtable.