Introduction to Airtable and Real Estate
Welcome to the definitive guide to using Airtable in real estate! You're finding this guide because you found it searching on Google, from a forum on real estate, or from an Airtable-focused community. This guide is designed to give you a central place to get all the help you need in finding success using Airtable for your work in real estate. There are several sections to guide you along the way (see the Table of Contents above for quick links to each). Explore the guide to get your questions answered and get some work done!
What is Airtable? What does it have to do with real estate?
Airtable is increasingly becoming the go-to option for real estate professionals looking to get more organized and productive. As an almost infinitely customizable database tool, Airtable is designed to allow professionals to develop a system that fully fits around their individual needs. Many realtors either use a complex combination of spreadsheets and asset repositories, or a done-for-you tool that is expensive and lacks customization abilities. Airtable aims to mitigate both of those by providing an ultimate database with unlimited capability to be customized exactly to meet a company's needs for a reasonable price. The "Use-case Example" section of this guide provides some good options for what an Airtable setup could look like for your unique situation. 
How do you use Airtable for Real Estate?
A common assumption among lifetime spreadsheet users is that Airtable is simply a prettier option for storing numbers and formulas. It does that for sure, but the real magic shows up when a user dives into all the layers of data that can be organized and integrated with practically any external tool. 
In the case of real estate, the options are varied and extremely useful. Using Airtable, a person has a place to bring together property data (images, locations, listing links, etc), customer information (CRM data), data on sales, marketing development and deployment, a schedule, and more, all in one place. When combined with the right integrations and/or automation factors, the user can save hundreds of hours of manual work and prevent a multitude of mistakes by making their own system and tweaking until it's perfect for their needs. Not only that, but as their sales, team, and outreach grow, their system built in Airtable easily grows with them. 
Not sure where to get started on your own ideal workflows? Read on in this guide to find the answers you're looking for!
The Best Real Estate Use-case Examples for Airtable
Using Airtable as a Database of Properties, Backend Data, or Marketing Assets
One of the first use-cases for Airtable for real estate agents or realtors is using it as a central repository for all the properties in the pipeline. Airtable really shines in this example as a fully customizable database, combining multiple data types and views into a single solution for tracking and storing all data related to a property. With a single source, an agent can input new data -property details, photos, personal notes, and more- then access and utilize that information in a variety of ways. This is an excellent example of the above. For an ultra-simplified version of a purely listing/coming soon database, you can give this one a look. 
All of your marketing materials, dates and more can also be thrown into the mix above. If you're running a promotion around a certain property, you can easily set up a table within an Airtable base to track the process of development of the assets used, then duplicate the process with a click for future efforts. Here's an example of how it's done on craigslist.
Storing Your Contact Library and Statuses in Airtable
As a realtor or similar, you can use a setup similar to this one as your own personal or professional location to keep a record of key contacts and any relevant details. In fact, creating a personal CRM, or relationship manager, is one of the most popular uses for the Airtable app. 
Combine that with an integration platform (like the Tools section below) opens up a whole world of possibilities. Want your scheduling app to respond to an updated status in your contact database? You can do that. Need a reminder for key information changing in the base? You get the picture; Airtable is great for customizing it to match your style. 
Property Management with Airtable
Aimed more towards owners/managers of multiple locations or units, this is another great example of Airtable use. Just like with the above items, making this work starts with setting up a base around your desired goals. In the case of property management, that could include maintenance, bookings/rentals, key contacts, and tenants. 
For the rental management aspect of the above, this is a good example base used for vacation stay-type places (think Airbnb or Homeaway). When you're managing things like income/expenses, inventory, room checks, taxes and more, a set up similar to that base would be a viable option. 
Airtable for Deal Progress, Commission Tracking between Team Members
Another very applicable use for Airtable in the Real Estate industry is as a deal progress pipeline. This base offers an extremely in-depth schema for a large variety of ways to use Airtable in Real Estate, and a deal pipeline is one of them. You'll want to keep close tabs on what is happening at any given time, and using a variety of views of blocks (like in the above example) show it well. 
Setting up an accurate pipeline with properties, buyers, team members and commissions can be simplified by assigning each field within a table the corresponding data type, then simply sorting the records by desired data to be displayed. A view (or views) similar to the ones in this sales pipeline example could be used to make it simple.
Real Estate Examples from Experts on the BuiltOnAir Podcast
During each episode of the BuiltOnAir Podcast, we highlight a person from somewhere in the world who uses Airtable in her or his work or play. Our goal is to hear more of their personal story and see actual examples of how they use Airtable for their projects. Over the course of each season there are people from various industries, so for this guide we've pulled together some of the most relevant for Real Estate. Here's your list:
Melanie Magdalena, Digital Consultant

– Melanie is a digital consultant and founder of Daytah. Her main work is focused on helping entrepreneurs or small business owners to simplify their workflows using no code solutions. Her Airtable base showcase isn't directly real estate-focused, but serves to provide some helpful insights on how things can be set up. 

Vincent Tang, Airtable Super-Producer

– Like the title suggests, Vincent uses Airtable for a large variety of uses in his life, from helping restaurants grow to organizing home life. In this episode he share three different options for using Airtable to simplify things: collaborating with Google Sheets, bulk downloading images from Airtable, and a CRM he built for a non-profit.

Natasha Vorompiova, Capacity Architect

– Natasha specializes in helping companies that have reached capacity with their current systems, and need to scale to grow. The base demoed during the episode is a great example of setting up a metrics dashboard for a backend. 
Other uses for Airtable and Real Estate:
Compile a shareable directory of local resources (painters, carpet, schools, etc) – This one relies on the principle of lagniappe (the little bit more) to give your clients that little bit extra value and service when they work with you. Compile a list of all the most relevant resources in the local area that a new move-in might want: this could include painters, carpet people, local schools/stores, events and more. Set up a base within Airtable with all the information then give clients a link or QR code leading directly to a view prepared for them. Using Airtable as a live, constantly updating library of local resources gives that little bit more. 
Open house sign-ins – Pretty self-explanatory, we'd recommend dropping the pen and paper method, and instead have a tablet sign-in when you're showing a property. By using a simple Airtable form on the frontend then an simple-to-advanced backend database, with capability ranging from simply capturing contact info to activating a series of personalized follow-ups, reminders and nurture campaigns.
Ask for and receive reviews – A small final example, this one works best when added to an overall automation setup. Getting feedback and/or testimonials for your work is invaluable to generating rapport and awareness, and fortunately it's relatively simple to do this using an Airtable database. Keeping it simple, you can use a form to collect reviewer's info and their comments in a central place. 
Airtable Bases and Templates for the Real Estate Industry
Airtable makes it simple to get started into making your own tools for your work in Real Estate, including the use case scenarios in the previous section or your own unique situation. Fortunately, you don't have to start from scratch most of the time; there is an active Airtable community making and sharing bases in Airtable Universe, as well as the Airtable company itself developing and sharing a number of templates. We've compiled a few of the best Real Estate templates for you here. Remember if you like anything you see, you can simply copy it into your own Airtable account using the "copy base" button.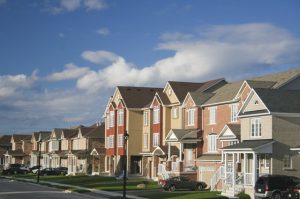 Real Estate Transaction and Listings Management
A lot of work went into the base by Chris King. As his description states, he was on the verge of giving up on the real estate business altogether because of all the complicated spreadsheets, PDFs and more that went into staying organized and sane. Using Airtable was a game changer for him, so he decided to share the base he uses for his work. This is it!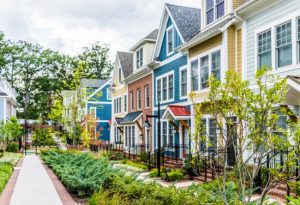 SFR Business template
Similar to the base above, this one holds a lot of cards for organizing (almost) an entire real estate business in one Airtable base. This one makes good use of gallery view with a large amount of data displayed, as well as blocks for search, maps and a sample proforma output.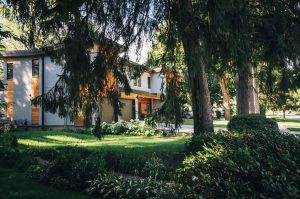 Real estate marketing management
This is a template offered by the team at Airtable. From the description: "With this template, you can manage the entire marketing process, from creating marketing flyers and signage, to working with photographers and videographers, to managing your social media, Facebook advertising, and email marketing campaigns." Give it a look!
Other Bases and Templates for Airtable in the Real Estate Industry:
Created by an employee of Airtable, this base is helpful for another perspective on using Airtable to assist in finding a home: that of the buyer themselves.
Real estate transaction management – Templates 
Developed by Airtable, this one speaks to the same audience as a few of the other example bases above as a simple and powerful database for managing property transactions.
The Top Video & Written Tutorials for Using Airtable with Real Estate
In this section we've added some useful tutorials created by either Airtable itself or from a variety of community users of the app. Each of these walkthroughs are for Airtable, targeted at helping you set it up for real estate, or enhance what you've already got going in your work. We recommend you use the options below for inspiration on your own projects, and often watching or reading a step-by-step can highlight enhancements you can make to your databases to better match your needs. Here's the list:
Airtable Setup Intro – Tutorial for Real Estate Salespersons | Inter-State Realty
The first in a series of three, this one goes over the absolute basics of setting up your first Airtable base, with real estate in mind. The creator isn't well-known on Youtube, but was kind enough to provide some simple ideas on how to get started in your own setups.
Using Airtable for Buy-Side Real Estate Management | Airtable
As the title suggests, this is a walkthrough made by the Airtable company to display a buy-side database. Although the video was made a few years back, it still contains some very relevant details. A few of the key points:
Overview of field types and their connected real estate uses

Relationships between tables

Client-focused table for a large variety of preferences and key information
Airtable Demo: Tracking Your Sales Pipeline | Airtable
This one isn't directly focused on real estate, but does give some great insights into setting up a contact database and property pipeline (simple replace "Accounts" with "Properties" and you're a go). 
Activities table to hold an ongoing "breadcrumb trail" of all actions and updates on prospects

Sales Reps table to provide a simple way to track commissions and/or splits as needed

Adding new records to any table
How to add a CRM to your real estate management workflow | Airtable
Similar to a few of the video tutorials above, this one is basically a written version of how to start with Airtable and integrate it into your real estate work. This walkthrough includes the following:
Getting started

Creating a connected contacts table

Making a interactions table

How to gain additional insights using different views, filters and sorting

A simple next step approach to integrating the base with a calendar
Guide to Airtable | Airtable
If you're brand new to Airtable itself, this is the place to start. This getting started guide (published by the Airtable company) walks you through an overview of functionality, then the starting points for creating a database, setting up field types, adding records, linking between tables, using Airtable as a collaboration tool, filtering and sorting, and finally how to publish views of your database.
There is also an advanced tips and tricks section with links to keyboard shortcuts, a list of integrations, and the Airtable API. To go beyond the basics in the Guide to Airtable, use the tools and resources listed here in the Ultimate Guide to Airtable.
The Airtable power user's guide | Airtable

This guide is exactly what it sounds like; a guide published by the Airtable team targeted at power-users. Once you've gone through the introductory guide and as you're putting together your real estate database schema, chances are you'll want to dip into this guide occasionally to get additional insights on all the capability available to you during the process.
Finding the Right Tools to Use with Real Estate
If you're reading this section of the guide, you're looking to either A) increase the apps capability for your real estate work even more (and maybe fill in a few gaps in functionality), or B) integrate Airtable with the other tools you use in your business. This section of the guide is designed to address both of those points. Sooner or later, most people who use Airtable in their workflows want to add it to the mix of other tools or tech stack used in their work.
For this section we've gathered several of the best options for doing this. As a background, we at BuiltOnAir are always on the lookout for new tools, etc. being developed to get the most out of the Airtable experience, and all of the tools listed below are included in our Airtable Resources library. As that library grows we'll update this guide to reflect the latest in options for enhancing the Airtable experience. Below are a few tools we think would be especially useful for people using Airtable in the real estate world:
We're proud to be sponsored by Openside here at BuiltOnAir. They're a talented company that has done amazing things building advanced integration and workflow tools for Airtable, and this list would be incomplete without sharing a few of their top options for finance professionals using Airtable in their work. As the only provider of premium products and services for Airtable, Openside not only builds their own integrations tools, but supports them with a unique array of services and solutions for the marketing industry. Two of the best tools for Airtable + Real Estate are listed below: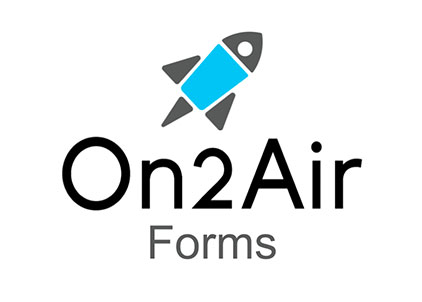 Use this tool to create super capable forms for interacting with your Airtable databases. On2Air: Forms tool goes beyond standard forms to allow you to pull any data from your databases to display in a form, then add or update that data seamlessly. This is done with near-instant updates, and supports HTML customization.
Key features:
Pull any data from your Airtable databases into forms,
Search within databases for form options,
Auto-populate forms from pre-existing data
View names or filters from Airtable in your forms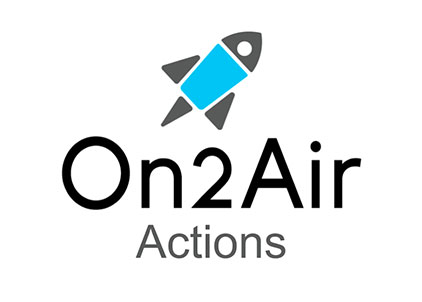 This is an advanced integration and automation tool perfect for making a content marketing setup shine. With it you can 1) integrate Airtable with a large variety of apps used in your workflows and reduce manual work 2) gain access to advanced options (not possible with other Airtable connectors on the market) to make everything more simple and powerful.
Key features::
Trigger changes to your bases from a large variety of choices

Update or delete fields and records according to desired criteria

Find or create records according to ID, views or other options

Pull data from external systems into your Airtable schema automatically
This tools closes a gap in using Airtable as a complete CRM for your real estate business: it adds email functionality. There are some handy features built in, including automated email logging within Airtable, connecting multiple tables, and scaling. When you want to keep meticulous records of your communications and have them easily accessible, this is a great option.
Stacker (previously Airportal) | Sam Davyson
A project developed by previous BuiltOnAir Podcast guest Sam Davyson, this is a handy tool with a specific use-case scenario for real estate professionals. Still in development as of writing, Stacker allows you to layer a membership portal on top of an Airtable base, and provides a whole slew of useful options for accessing the data. You can listen to the episode on our podcast where Sam talks about it here. 
A basic calendar frontend built on an Airtable backend. This option won't be a fit for all, but if you like to customize exactly how you want things done, and don't mind getting into user-created things on Github, you'll be rewarded with "helpful details such as countdowns, Google Calendar links, auto-magical sorting."
Finding the Right Service Providers to Help Your Real Estate Work with Airtable Thrive
At this point, as you've reviewed this guide and built out your own systems within Airtable, you will have a good idea of how you are and will continue to use it in your professional work. If you're a DIY-er you can continue building your own workflows and for most cases Airtable + some tools (like Tools section above) make simple work of it. However, for many, they reach a point where they want some outside help, either to scale up or scale out by hiring someone to do the work for them. 
If this is where you find yourself, then this section is for you. Remember how we are always on the lookout for the most relevant resources in the Airtable ecosystem? We do that with service providers and consultants also. We've compiled a list of the most relevant help resources for real estate workflows, and have shared it below. Some of the options have been working with automation for years, others are dedicated Airtable experts, and still others specialize in enhancing an already existing setup. Some even do all three (can you say Openside?). Here's the list to help you meet your scaling and automating goals in your real estate operations:

Based in central Utah ("Silicon Slopes" as many people refer to it), Openside is the premium provider of products and services in the Airtable space, and has an impressive history of success stories. Starting off as a scrappy team of developers and programmers doing one-off projects for smaller businesses, they quickly developed a knack for building custom integration tools and implementing them for their clients. 
With time they garnered attention for the quality of their tools as they developed them, and began offering both tools and services to the Airtable userbase, from Yoga studios to Fortune 500 companies. With their main focus today being on helping businesses (including those in Venture Capital or Finance spaces) to make their workflows shine, Openside sets a standard for quality as the first fully dedicated service provider for Airtable.
Here are some relevant links to the things Openside does
Here are some relevant links to the things Openside does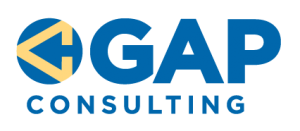 Gareth Pronovost is the founder of GAP Consulting, an Airtable and Zapier-focused consulting firm. Gareth came from a background of working for a large public company that had incredibly inefficient data and reporting systems. When he found Airtable it was a game changer, and allowed him to simplify numerous aspects of his work, then focus on what he was hired to do.
Since then, Gareth has begun focusing on helping the Airtable users community get the same benefits he does. He created GAP Consulting to help people organize, simplify, and automate their work. His expertise in finance and data organization easily translates into helping critical aspects of running a real estate business.
Gareth also heads up the company's training fronts, with both specialized training for clients, and hosting the top Airtable training channel on Youtube. Here are a few things relevant to Airtable work that GAP Consulting does: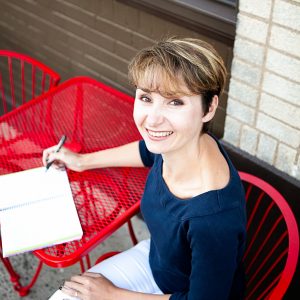 Run by Natasha Vorompiova, Systems Rock is a consulting firm focused on helping people and businesses increase their capacity. Natasha does this by doing what she does best: automating and expanding their work with the right technology. A previous guest on the BuiltOnAir Podcast (we reference her in the Use-case Example section above), she has helped many companies expand what they're capable of and focus on doing good work. A few key links related to Airtable that Systems Rock does:
If you're looking for help from a freelancer or considering more options for improving your real estate, consider these choices: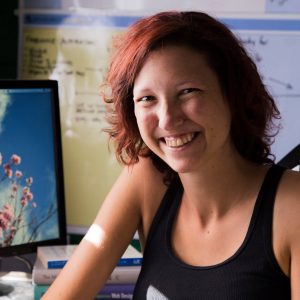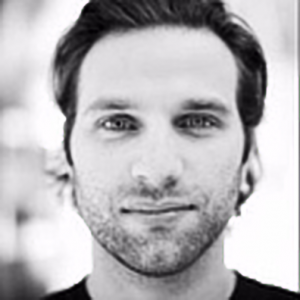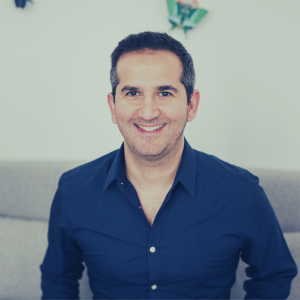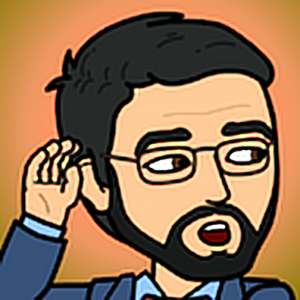 Most Helpful Airtable-focused Communities and Threads for Real Estate 
Finally we come to the first place that a lot of people start when they're looking for help with Airtable: answers in the community. This is with good reason; the Airtable community is active, brilliant, and quick to respond. Very few questions asked in the right places go unanswered. If you've spent time on the forums or in the groups you know what we're talking about. 
A note to add here – if you find yourself asking a lot of questions and/or taking excessive amounts of time building out your bases and keeping them up, it might be time to consider using one of the tools or service providers listed in the earlier sections of this guide. Your investment of time or money to get help could be a great way to leverage your own talents and focus on what you do best. 
If you're looking for that little tip for connecting your calendar to Airtable or are building an entire database for your real estate business from scratch, going to the community for help is a good idea. We've brought together a few of the most relevant threads and community hubs for getting help and listed them here. 

You're here! You found this guide somehow; whether that was from within one of the communities listed here, or from a plain ol' Google search, this is the place for all things Airtable. Not only do we have more resources pulled together than anywhere else, but we're always seeking out and adding to the library to increase our helpfulness daily. If you want to stay up to date on all things Airtable, go ahead and subscribe to to be kept in the loop weekly. Don't worry, we never send promotions (other than the occasional note from our sponsor Openside), and do our best to hand-curate the most relevant content in the Airtable space.
BuiltOnAir Slack Community
We host a Slack channel as a private spot for discussions with fellow Airtable fans. Our goal is to provide a place for experts and beginners alike to talk openly, ask questions, and share their best Airtable tips. Building common connections, getting insider secrets and having fun are key.
We invite BuiltOnAir podcast guests (like the experts listed in the Examples section above) and other professionals (including the e-commerce industry) to the chat to discuss their bases and answer questions. We also host a channel specifically for questions and discussion around the projects section of our Airtable resources directory.
Because of the nature of Slack we can't link to any specific message threads in this guide. You can, however, join the group by clicking here.

This is an active community for Airtable users, hosted by the Airtable company. The community has frequent interaction across different discussion categories for integrations, ask the community, feature requests, work offered, and more.We've found it to be a great place for getting answers from a core group of unofficial Airtable experts (unofficial only meaning they aren't directly hired by Airtable).
It's not uncommon to have even the most complicated formulas solved, database ideas put into reality and showcased, or lively discussions about product changes the community would like to see.
Here are some relevant threads in Airtable Community for real estate to get you started (note that more questions are asked and answered every day, so this list is just a starting point!):
Want more? You can use the search to find additional threads on your keywords of choice
Where to go from here
Here ends the Ultimate Guide to Airtable in the Real Estate Industry, but we don't intend to end supporting you in your goals. During this guide we pulled together the best resources out there to learn about, implement, and enhance your work with Airtable in your tech stack used for your work, and it is our ongoing commitment to continuously update and edit this guide as needed to provide the most relevant information. Feel free to bookmark this page to come back to as you need additional help along the way. 
If you do find something that isn't applicable anymore, or a link that doesn't work, please let us know here. Also, if you want to stay in touch for future developments, we'd recommend becoming a BuiltOnAir Insider by joining the official Slack group and newsletter updates. We share the latest happenings, relevant community threads, additions to the Airtable resource library, and metrics each week via the email updates. In addition, you'll also be informed about new BuiltOnAir podcast episodes featuring experts from around the world. You can also subscribe directly to the podcast by clicking here and selecting either audio subscription or video through our Youtube series. We hope that Airtable proves useful to you in your real estate ventures!