Introduction to Airtable and Sales & Marketing
Welcome to the ultimate guide to using Airtable for the Sales and Marketing industry! This guide is packed full of great resources, tutorials, written guides, and so much more all aimed at making sure you can utilize Airtable to its fullest potential. We've broken this guide out into several sections based on different types of needs to accompany the platform, see our Table of Content above for quick links to each section. Take some time and explore this guide to find some great content and hopefully get you started in the right direction to incorporate Airtable into your work with Sales and Marketing.
What is Airtable? What does it have to do with Sales & Marketing?
Airtable is a powerful database tool that is becoming a popular option for professionals in the Sales and Marketing industry. Part database, part spreadsheet, Airtable is an excellent option for organizing your data and managing your workflows because of its extreme flexibility and customization options.  Many in Sales and Marketing are already using the platform to track sales pipelines, as a CRM, or to track marketing campaigns. In our "Use-case Examples" section you'll find some great options of how Airtable can work for you.
How do you use Airtable for Sales & Marketing?
At first glance, Airtable may look like just another spreadsheet. However, the tool is so much more than that. The beauty of the tool is in the unlimited number of ways you can manipulate your bases to work for you by adjusting things like your views and playing around with automation. Airtable can transform your data to be organized just the way you need it to be. 
There are numerous use cases for using Airtable to accompany Sales and Marketing. From managing sales opportunities, storing your CRM, tracking your competitors, and bringing your team together with one tool, the possibilities are endless. When created to fit your needs, you can save hundreds of hours of time wasted on trivial tasks and focus your team more on what you do best. Within this guide, you will find multiple examples, templates, and use cases on how Airtable can help accelerate and grow your business.
The Best Sales & Marketing Use-case Examples for Airtable
Using Airtable to Track Your Sales Pipeline
The first big use-case for using Airtable in Sales & Marketing is using the tool to track your Sales Pipelines. Airtable is a great tool for this because all data based in airtable is relational. With Airtable you are able to track and customize all your information in one place such as contacts, accounts, opportunities, and more, and then by linking tables and utilizing specific views, you can access needed information quickly and see your all your data in one place. To see a great example of this check out this template. By using the Kanban and List views you can easily analyze and assign tasks based on where your opportunities fall in your sales process. Another great simplified Sales Pipeline can be found here. Not only can you use Airtable to track and store your important sales information, but you can beautifully and visually see where you are in your sales pipeline and what next steps need to be taken in order to close your opportunity into a sale.
Creating a CRM in Airtable
Having a great CRM is key to any successful business in sales and marketing or alike. Airtable delivers on this need with its unlimited possibilities of scale and customization. Whether your team is large or small, Airtable allows you to create custom views of each individual or team with the work they need to accomplish all in one place. To see a great example of this check out this Sales CRM which provides real-time access to your accounts. Another great feature of airtable is shown here in this Sales CRM Dashboard which includes the ability to create custom metrics and visually see KPI reporting. Airtable can be your one-stop-shop for all your sales and marketing needs by keeping all your information in one place and manipulating it to fit your specific needs.
Content Marketing Campaign in Airtable
Marketing campaigns such as email, social media, Google AdWords, and Facebook, often require tons of planning and many tasks in order to be run successfully. Let Airtable do the heavy lifting for you. An Airtable base can help keep track of every email sent, see future, current, and past marketing campaigns, provide analytics to see how effective each campaign is running, and gives you a visually appealing view of your entire campaign. This base is a good example of an email marketing campaign using airtable to help track goals, results, and subscribers. To see an Airtable base focused more on Google AdWords and Facebook, check out this base. This template makes it easy to see which campaigns and platforms are running the most effectively so you can choose to spend more time there.
Another option is to utilize Airtable to create your marketing plan in order to launch your business, a new product, and reach company goals. Having a good marketing strategy is an important first step to creating or growing a business and airtable can play a crucial role all while effortlessly organizing your data. This template breaks down goals by quarters so that you can easily see initiatives and if they are being met.
Requesting and Tracking Customer Testimonials in Airtable
An often overlooked aspect of retaining business is showing off your customer testimonials. Airtable makes gathering feedback from your customers extremely easy. Using a simple form sent directly to the customer, you can collect testimonial information and store it all in your Airtable base. By going one step further, you can integrate Airtable friendly tools like Zapier and Slack to help with automated things like responses, re-tweets of the testimonial, or displaying it directly to your website. Take a look at this simple Testimonials Form base to see how easy it can be to track and store this information. The versatility of Airtable allows you to track as little or as much information as you'd like. For a more in-depth customer satisfaction form and analysis, see this template. 
Sales & Marketing Examples from Experts on the BuiltOnAir Podcast
Here at BuiltOnAir, we run a weekly podcast that focuses on Airtable users from around the world and what and how they are using the all-powerful tool. We've had the opportunity to speak with some incredible guests and see some truly inspiring ways to use Airtable. Below, we've gathered a few episodes that fit in well with the Sales and Marketing industry. Watch or listen to gain some insight on how other professionals are using Airtable in relatable ways.
Andrew Poon, Tech Guru & Software Engineer

– Andrew is a co-founder of a company called Clockworks which is focused on making complex approvals easy to set up and manage in Airtable. Andrew shows us a behind the scenes look into Clockworks and how simple tracking approvals, denials, and comments can be using his product and Airtable. 

Sam Davyson, Airportal Creator

– Sam has a passion for creating a customer-focused experience and created Airportal which allows you to design a customer portal complete with your company logo in your Airtable base. Sam walks us through the setup process and what it looks like from the end user's point of view. 

Nat Eliason, Founder of Growth Machine

– Nat is the founder of Growth Machine whose goal is to help enable businesses to spread their message using a content story. Nat shows us his personal CRM he built to track contacts and their information such as work industry, location, and personal interests. By utilizing the filters in Airtable, Nat can find contacts for a specific job in just a few seconds.
Other uses for Airtable and Sales & Marketing:
Email Marketing – Any time you need to track mass amounts of data, we always recommend Airtable. Running your email marketing campaign in Airtable allows you to see every step of the process clearly. From planning and drafting to scheduling, to reviewing key metrics on your campaigns. By utilizing the different tables and views in an airtable base, you can be sure you won't be missing any small detail. 
New Client Intake Form – At a sales conference or marketing event and tired of the old business card exchange? Bust out a tablet sign-in powered by Airtable. Using a simple form on the front end will help you capture all your possible new lead details that can be automatically added to your CRM. With an additional advanced option of enabling personalized follow-ups, Airtable will make sure your new connections don't get lost. 
Sales Document Storage & Competitor Analysis – Another great use for sales and marketing and Airtable is using the tool to help keep track of sales documents and even competitor tracking. Having one place to see all your current pricing as well as what your competitor's pricing is can really help set you up to make a deal. Adding a Gallery View to your base will make locating your current sales and marketing materials a breeze, and seeing your competitors current pricing can help give you the edge you need.
Airtable Bases and Templates for the Sales and Marketing Industry
Whether you are a newer user of Airtable or a skilled user, Airtable helps makes things easy to get started using the tool for the Sales and Marketing industry. There is a huge community surrounding Airtable that's a go-to forum for any and all Airtable questions, as well as Airtable Universe where users can share ready-made templates to copy and manipulate as you'd like. Airtable itself also has a wonderful section of pre-made templates specific for industry uses. Below we've put together some of the best Bases and Templates out there for Sales and Marketing. If you like the base or template, just click the "copy base" or "use template" button to get started.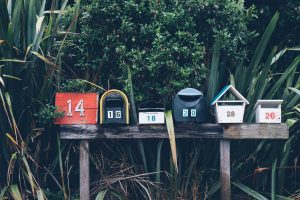 Email Marketing
This template is from the Airtable team themselves and created to help you manage your email marketing campaigns. Featuring a Calendar and Status views, this template makes it easy to see when email campaigns are starting and ending, which products they are highlighting, who is responsible for the campaign, and all the minuscule details that go into a successful email marketing campaign. Being able to access all this information in one Airtable base will surely help take the stress-work out of running them.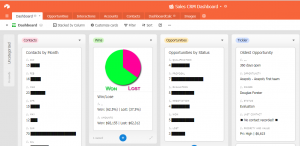 Sales CRM Dashboard
This well thought out base can be found in Airtable Universe and was created by W. Vann Hall with no small detail being missed. With a Dashboard view allowing you to see current wins and opportunities, a calendar to track proposal deadlines, sales pipeline, and great visual metrics in place, this base provides the perfect framework to incorporate into your own workflow and mold to fit your needs.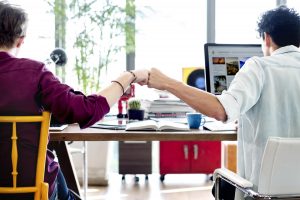 Sales Pipeline – CRM
This airtable universe base was created with simplicity in mind. As the description states, "No fluff, only the important stuff."  This base highlights the Kanban for your Sales Pipeline to give you a quick visual of the work that needs to be done as soon as you log in. While still storing your accounts, contacts, and task list, this is a sleek option for a Sales Pipeline that will help make sure you aren't missing any opportunities.
Other Bases and Templates for Airtable in the Sales and Marketing Industry:
Marketing Campaign Structure – Universe
Created by Flaco Creative, this base shoes off the great structure Airtable gives you for implementing your own marketing campaign. Highlighting KPI's and Calendars, your next marketing campaign is sure to be a hit.
Competitor Tracking – Templates
Created by the Airtable team, this template allows you to keep tabs on your competitors to guarantee you've got the best deals or pricing, know who they are targeting, and allows for personal notes on their products or services offered. Whether your the big dog or the underdog, knowing your competition is key. 
The Top Video & Written Tutorials for Using Airtable with Sales and Marketing
For this next section, we've rounded up some great video and written tutorials on Airtable all with the purpose of Sales and Marketing in mind. Some were created by the Airtable team and some were made by the community of Airtable users, all with the goal of helping others harness the power that Airtable offers. If you are looking for new ideas on taking your base to the next level, or looking for a specific how-to, these tutorials are a great place to start to enhance your project. Here is the list:
How to Build a Sales Process in Airtable | Gareth Pronovost
This video tutorial is from Gareth Provonost from GAP Consulting. Gareth has tons of Airtable video tutorials on his youtube channel all aimed at helping users learn tips and tricks when working with the tool. This video focuses on building a CRM and sales process in Airtable using your client information. 
At pre-step to this video can be found here to help you get your client data into airtable can be found here
Explanation of the tables and how they are linked

Form view overview

How to build views and utilize filters based on your sales pipeline process

A visual walkthrough of the entire sales process and how it flows in Airtable
Airtable Expert Creates Personal CRM | Gareth Pronovost
Another great video from Gareth Provonost, this time focuses on the basics and walks you through building a CRM for personal use in Airtable. This video is perfect for beginners because it starts from the very beginning by showing how to create your first base all the way to setting up a CRM. 
How to create, name, and choose an icon for a new base

Explanation of Airtable terms (Table, Fields, Primary Field, Etc.) 

Formula How-To

How to strategically think about setting up your base
Using Airtable or Sales Pipelines Webinar | Airtable
Made by the Airtable team themselves, this video provides a great demo on how a sales team can use Airtable to track their activity in their sales pipeline. 
Overview of the demo base and what each table's purpose is

A walkthrough on how a sales team member would use this base for daily tasks

How linking fields works between two tables

How to use the summary bar and create new views
Track your Pipeline with a Dashboard in Airtable | Gareth Provonost
This last video tutorial is again from Gareth Pronovost. In this video, Gareth shows the two 2 most common types of blocks used to create a dashboard to get KPIs and other needed information. 
Explains the tables in the base (Contacts, Opportunities, Payments)

Summary Block Review and Setup

Chart Block Review and Setup
How to build an efficient marketing asset workflow | For the Record
This is a written tutorial on how to build a marketing asset workflow. This article provides great reasons as to why and how Airtable can help. The breakdown of this guide is below. 
Creating a uses cases, products, and marketing assets tables

 Linking between tables 

Using views and filters to track use cases status

Adding collaborators
Guide to Airtable | Airtable
If you're brand new to Airtable itself, this is the place to start. This getting started guide (published by the Airtable company) walks you through an overview of functionality, then the starting points for creating a database, setting up field types, adding records, linking between tables, using Airtable as a collaboration tool, filtering and sorting, and finally how to publish views of your database.
There is also an advanced tips and tricks section with links to keyboard shortcuts, a list of integrations, and the Airtable API. To go beyond the basics in the Guide to Airtable, use the tools and resources listed here in the Ultimate Guide to Airtable.
The Airtable power user's guide | Airtable

This guide is exactly what it sounds like; a guide published by the Airtable team targeted at power-users. Once you've gone through the introductory guide and as you're putting together your sales and marketing database schema, chances are you'll want to dip into this guide occasionally to get additional insights on all the capability available to you during the process.
Finding the Right Tools to Use with Airtable + Sales and Marketing
In this section, we gathered up some of the best tools out there that enhance the functionality of Airtable. If you are looking for ways to beef up Airtable's capability or looking for other tools that can be easily integrated in, you are reading the right section. Airtable is an incredibly powerful on its own, but sometimes you need that extra push to accomplish your projects. The great thing about Airtable is its versatility and ability to play well with other great tools, allowing you to create the tech stack of your dreams. 
The BuiltOnAir team is always on the lookout for new tools being developed that make your Airtable projects even simpler. We even have a dedicated Resources Library on our site that is constantly being updated with our latest finds. As our list grows, we'll be sure to update this guide with any additional tools we see that will work well with the Sales and Marketing Industry. See below for our list of tools we think will make using Airtable for Sales and Marketing a breeze.
Here at BuiltOnAir, we are proud to be sponsored by Openside. This company is extremely talented at what they do, which is creating and developing advanced integration and workflow tools for Airtable. As a premium provider of Airtable products and services, Openside is a trusted solution for many users looking for the extra edge up. While we will share two of their best tools for the Airtable + Sales and Marketing Industry below, keep an eye out for a few new tools coming soon to Openside's variety of services, like crmAIR and On2Air: Monitoring.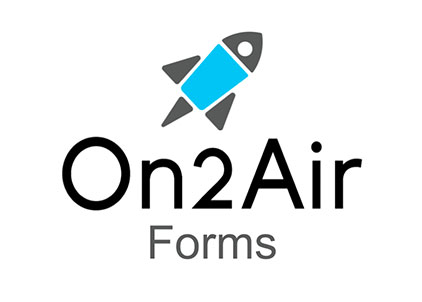 This tool allows you to create extremely useful forms for you Airtable bases. By combining the power of JotForm and Airtable, you can generate form questions and components from real-time data into your base. The best part, it can be done almost instantly and supports HTML customization.  
Key Features: 
Auto-populate forms from pre-existing data

Pull data from your Airtable databases into forms

Push form responses back to your Airtable database and vice-versa 

Search within databases for form options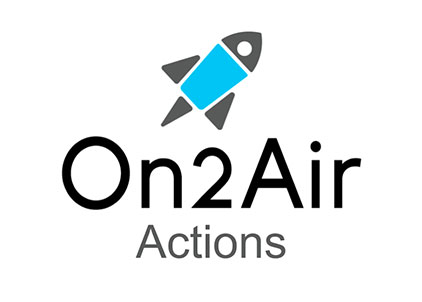 This advanced tool is all about integration. Whether your company uses existing software or you have a beloved tool you just can't bear to part with, On2Air: Actions give you the best of both worlds. With this tool, you can connect your favorite applications right to your Airtable bases. This solution allows you to easily transfer the correct data to the correct platform, keeping you focused on what you like doing best. 
Key Features:
A multitude of trigger change options

Bulk updating of records

Find and create new records with auto-populating fields

Pull data from external systems in your Airtable Schema automatically
This is a great visual analytics tool that can produce KPI based dashboards right in your Airtable base. With one click integration, this tool couldn't be simpler to install and start using to target specific KPIs and create custom reports. Bilbeo also provides an unlimited number of Dashboard to be created so you can make sure you are tracking all your important metrics.
Gustermail is a perfect integration option when it comes to Airtable and a CRM. This tool is an excellent solution for email tracking and management. By allowing you to automate email logging, the ability to connect multiple tables, and archive emails, Gustermail is sure to help you transform and enhance your Airtable CRM.
BaseGenius | Airtable Sherpas
BaseGenius helps bridge the gap between Salesforce and Airtable. This tool can sync your data from Salesforce to Airtable and vice-versa, keeping all your data up to date in both tools. With options to sync custom objects and pick lists, this is a great option for those already using Salesforce and looking to bring in Airtable.
Report Bin is a tool that provides external reporting by giving you the ability to generate PDF or HTML reports using the data in your Airtable base. If you can't write HTML templates, Report Bin has a hands-free package that creates the reports for you. Features include public report links, integrations with Zapier, and webhook triggers to generate reports.
Finding the Right Service Providers to Help Your Sales and Marketing Work with Airtable Thrive
If you've found yourself in this section of the guide, you've either created your workflows and systems in Airtable and are looking to elevate or you are looking for someone to help put in place these systems from scratch. No matter where you are in your process, finding an outside service provider can be extremely helpful when creating and designing your systems or to help push projects through to completion. In this section, we've put together some relevant service providers with the Sales and Marketing industry in mind. At BuiltOnAir, not only do we keep an eye out for great tools that work well with Airtable, but we also love sourcing out great service providers and consultants that have proven to be experts at what they do. You can find all our favorites in our resources section here.
Below you can find a few excellent options of service providers that have been working in automation, are dedicated Airtable experts and focused on enhancing the workflows that you've already created. Whatever your project needs may be, the options below are great resources to help get you to your end goals.  

Based in central Utah ("Silicon Slopes" as many people refer to it), Openside is the premium provider of products and services in the Airtable space, and has an impressive history of success stories. Starting off as a scrappy team of developers and programmers doing one-off projects for smaller businesses, they quickly developed a knack for building custom integration tools and implementing them for their clients. 
With time they garnered attention for the quality of their tools as they developed them, and began offering both tools and services to the Airtable userbase, from Yoga studios to Fortune 500 companies. With their main focus today being on helping businesses (including those in sales and marketing) to make their workflows shine, Openside sets a standard for quality as the first fully dedicated service provider for Airtable.
Here are some relevant links to the things Openside does
Here are some relevant links to the things Openside does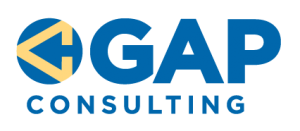 Gareth Pronovost is the founder of GAP Consulting and in our minds, a true Airtable expert. When Gareth discovered Airtable, he realized that it was a game-changing solution for many of the hours wasted on trivial administrative tasks. GAP Consulting focuses on helping businesses and Airtable users hop on the automation revolution train. GAP Consultant focuses on Airtable and Zapier to help give you back the time you could be spending more focused on what you do best. From project planning and custom development to ongoing support, GAP Consulting will help get you organized and your workflows running smartly and smoothly.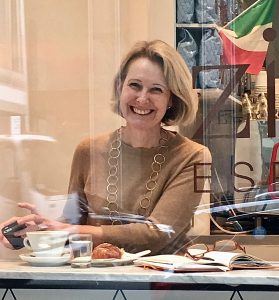 Positive Workspace is run by Diane Elkins based out of Davison, NC. Diane helps businesses improve their systems and organize information that can become overwhelming if not managed properly. Their services include design and initial setup to a new Airtable base, helping maximize automation to better analyze your data, and training services for your team to make sure you all become Airtable experts on the systems you have in place. 
If you're looking for help from a freelancer or considering more options for improving your sales and marketing, consider these choices: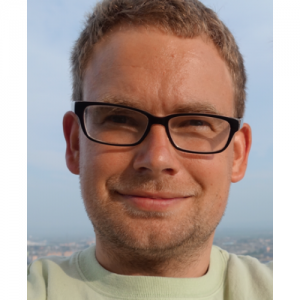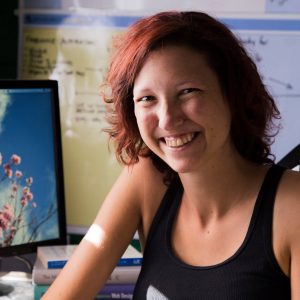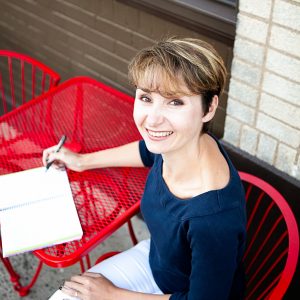 Most Helpful Airtable-focused Communities and Threads for Sales and Marketing 
Our final section to our guide is focused on great community forums and channels filled with other Airtable users. Usually, a go-to first step people take when looking to get help with Airtable is to see if anyone has accomplished the question at hand before. While we love Airtable, we love that there is a strong and active community of Airtable users even more. With tons of questions asked daily, there are very few that don't get a response from another user that can help or that is currently trying to do the same thing. The benefit of having a community of fellow Airtable users is extraordinary since you'll likely find simple solutions to the issues you are having. Just to note, if you find that you are regularly asking for help on these forums, it may be time to reach out to one of the service providers and tools listed above.
To find those great tips and tricks, the below Airtable-focused communities are the best places to look. We've compiled some relevant threads and community hot spots for getting help. Take a look.

You're here! You found this guide somehow; whether that was from within one of the communities listed here, or from a plain ol' Google search, this is the place for all things Airtable. Not only do we have more resources pulled together than anywhere else, but we're always seeking out and adding to the library to increase our helpfulness daily. If you want to stay up to date on all things Airtable, go ahead and subscribe to to be kept in the loop weekly. Don't worry, we never send promotions (other than the occasional note from our sponsor Openside), and do our best to hand-curate the most relevant content in the Airtable space.
BuiltOnAir Slack Community
We host a Slack channel as a private spot for discussions with fellow Airtable fans. Our goal is to provide a place for experts and beginners alike to talk openly, ask questions, and share their best Airtable tips. Building common connections, getting insider secrets and having fun are key.
We invite BuiltOnAir podcast guests (like the experts listed in the Examples section above) and other professionals (including the sales and marketing industry) to the chat to discuss their bases and answer questions. We also host a channel specifically for questions and discussion around the projects section of our Airtable resources directory.
Because of the nature of Slack we can't link to any specific message threads in this guide. You can, however, join the group by clicking here.

This is an active community for Airtable users, hosted by the Airtable company. The community has frequent interaction across different discussion categories for integrations, "ask the community," feature requests, work offered, and more. We've found it to be a great place for getting answers from a core group of unofficial Airtable experts (unofficial only meaning they aren't directly hired by Airtable). 
It's not uncommon to have even the most complicated formulas solved, database ideas put into reality and showcased, or lively discussions about product changes the community would like to see. 
Here are some relevant threads in Airtable Community for sales and marketing to get you started (note that more questions are asked and answered every day, so this list is just a starting point!):
Want more? You can use the search to find additional threads on your keywords of choice
Where to go from here
You've reached the end of this Ultimate Guide to Airtable in the Sales and Marketing industry. Our hope is that you were able to find some useful information to assist and further improve your Airtable workflows. The BuiltOnAir team worked hard to create a great resource full of resources geared toward helping you in your Sales and Marketing efforts. We hope that you return to this guide as often as you need (and even bookmark it) and that it proves to be an excellent resource itself for finding relevant information on all things Airtable. Remember, we are always on the look for new and great Airtable resources, tools, and service providers and will do our best to update this guide as Airtable and the industry grow.

To make sure our guide and efforts to keep users like you in the know, please let us know if you find something that is no longer relevant or applicable anymore. Also, we'd love to connect with you! We pride ourselves in being the go-to place for all Airtable questions. The best way to stay connected to what's happening in and around Airtable is to become a BuiltOnAir Insider by joining our newsletter updates and Slack Channel. We share tons of great content pertaining to new additions to our resource library, relevant community threads, and the latest happenings. Don't forget, we also have a Podcast where we feature fellow Airtables users around the world. You can subscribe to our BuiltOnAir Podcase here. Our goal as a team is to provide and equip you with every possible tool you could need to make the most out of Sales and Marketing and Airtable.