Season 3 of the BuiltOnAir Podcast just wrapped up last week. 
This season our guests came from all over the world with no shortage of amazing airtable skills. From Los Angeles, CA, Austin, Texas, South Carolina and New England to across the way to the UK and Germany. We had guests with incredible artistic abilities, multiple startup founders and app creators, and many that use their incredible skills to help others harness the awesome power that is airtable. 
This season has been chalked full of amazing stories and content. 
Throughout the season we've also seen plenty of demo bases that were all created purposely and with care. We've seen bases that help make daily life easier with meal planning and bullet journal bases, ones that help with scheduling, for blog content and that work as a reservation system, and a few demos of new products that create customer portals and help you backup entire airtable bases. 
The entire BuiltOnAir team is so thankful and honored to have been able to hear from some wonderful experts and professionals using Airtable in their personal and professional lives. We are also so thankful for our audience, who are the reason we put all this together. Watching the BuiltOnAir podcast grow has been an incredible journey and we can't wait to see what's in store for it next. If you would like to be kept in the loop on future episodes and updates, consider subscribing.  
We have already begun planning for another season packed with more guests, more showcases, and more incredible work using our favorite tool. As always, we love hearing from our audience and what you want from our podcast. Your ideas have helped us stay focused on bringing you great quality content and a great show. 
Following are some of the exciting reports we have on the podcast audience. Here are listener trends from January 2019 to November 2019: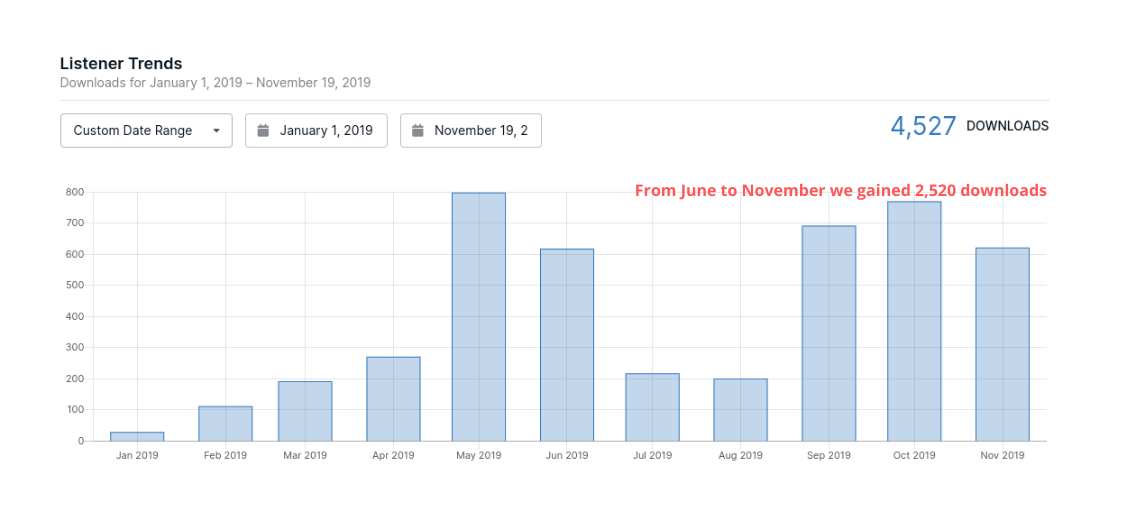 The other exciting statistic for us continues to be seeing the podcast audience sprout up around the world, as illustrated by this map: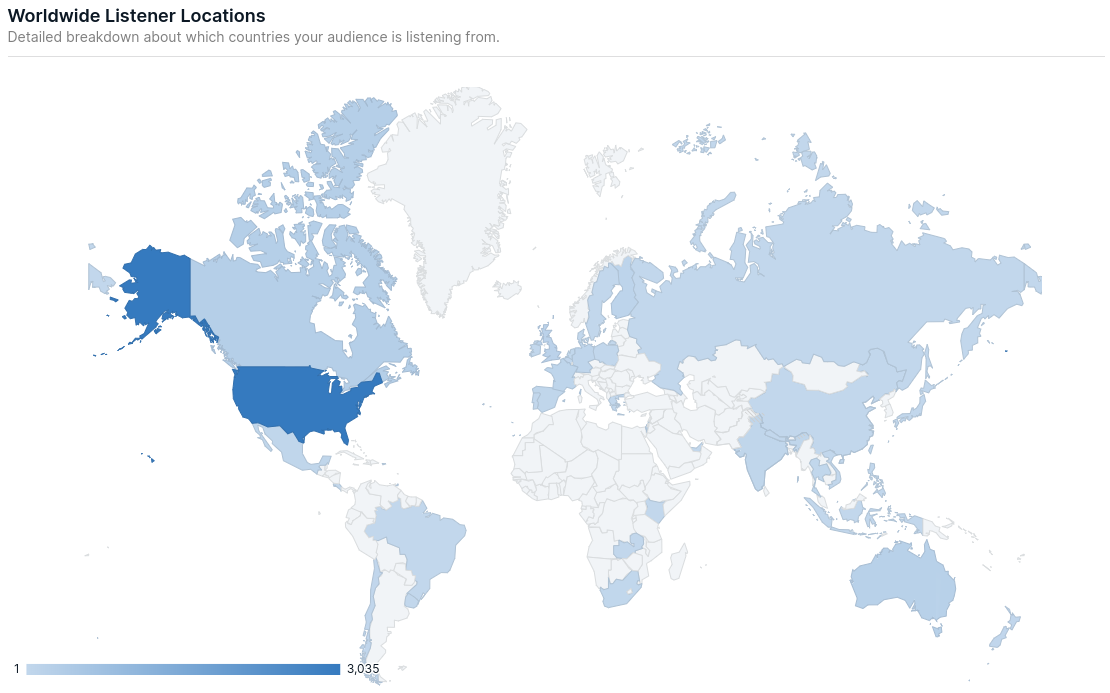 Season 3 had a total of 2,089 downloads (see below images):
Season 3 Quick Links
Below are a brief review of each episode from season 3, including the featured guest, when the podcast was aired, listening length, and a summary of what the episode was about. Click the links associated with an episode to be taken to the podcast page that includes the full video, an audio downloadable version, and show notes, as well as associated links to learn more about the expert's work.
Here's to another great season starting in January 2020! In the meantime be sure to get subscribed, and watch the Winter Series roll out until then. See you there!