Each month, the BuiltOnAir team reviews the monthly metrics from the Airtable Universe (click to visit Oct 2019 metrics) and provides additional insights into the stories and creators behind the bases. Find a few of the most interesting highlights below:
Editor's Pick: Natalie Jost
One of the things we love most about Airtable is because it allows us as users to have an unlimited number of possibilities on how to incorporate it into our lives. There are many different ways to use airtable in our professional and personal lives and that is what makes this platform so great! Our Editor's pick this month, Natalie Jost, has 4 bases in the airtable universe that can be used for both professional and personal uses. 
Natalie is a wife and mother, as well as a project manager for a busy sales department. Of the four bases she has shared on Universe, two are for personal use cases and two are for professional use.   With her most popular bases posted over 2 years ago, they have stood the test of time with 1,528 copies to date. Her more recent bases shared just nine months ago look to be just as popular among airtable users with a combined total base copy of 566. Natalie aims for simplicity in her base designs allowing users to access the important information they need quickly. 
A Look at Natalie's Bases: 
Recipes & Meal Plans  
This is by far Natalie's most popular base, Recipies & Meal Plans, with a total of 1,301 base copies. This is a base for "all your food stuff" as she puts it. With the default view set to gallery, users are able to see recipes with a Pinterest-like feel, seeing images of the recipes first. She has also incorporated a calendar view with a drag and drop option to choose a recipe and date you want to make it. This base makes for an excellent tool when it comes to meal planning. Whether you are planning for a family of 5 or just yourself, the simplicity and visual appeal of the design will make you want to start cooking your selected recipes as soon as you've finished planning them out. 
Couponing
A base that easily goes hand and hand with meal planning, Couponing, has also been a popular in the Universe with 227 total base copies. Couponing can save you tons of monthly when your buying food but can be overwhelming at the same time. Natalie's base takes the chaos out and helps you to navigate exactly what needs to be done. Her base includes a planning tab to map out the deals, an inventory tab to help you keep track of what you have, and much more. She even shares a great tip on where to find couponing deals!  
Premium Samples 
Ever wondered what you can do utilizing the premium features in airtable? Natalie has put together a Premium Samples base highlighting a few ideas of small things you can do. You can take this base and customize it to make a simple report as well as add the Page Designer block to create a customizable printed sheet. In her base, she shows how you can use this design as a home inventory and school supply list, but this design allows you to make it what you need. With a total of 76 base copies, it seems this base is a great starting place for users as they navigate premium features. 
Accounts 
This base seems to have it all, and airtable users seem to agree with a total of 490 base copies in just nine months. Natalie's base Accounts is a great way to track and organize your bills, creditors, bank accounts, employers, and other income sources. What is unique about this base is that there is also a Savings aspect that allows you to set goals for various purposes. You can also track subscriptions that are paid yearly to make sure you are setting enough money aside to cover the cost with the time comes to renew. This base also includes a Savings Transaction table that acts as a virtual savings account. It allows users to see how they are spending their money and adjust accordingly. 
We can't thank Natalie enough for sharing some exceptional bases to Airtable Universe that all of us can apply to our daily lives. We love seeing users use creativity to manipulate airtable to work for them and their needs.  Natalie's bases do just that while also allowing them to be customized to anyone's unique and individual needs.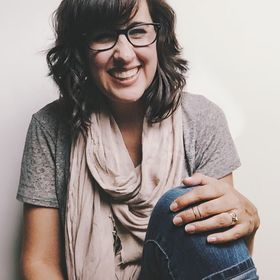 Hannah Clark, New Creator to Airtable Universe, has 2 new bases that landed in the #3 and #5 spot in the Top Base Copies with 25 total copies. Her Personal Budget & Debt Tracker (Monthly) includes a savings calculator, debt tracker, loan repayment calculator, and much more! Don't like monthly tracking and would rather track as your paychecks come in? She has a base for that as well. Hannah's Personal Budget & Debt Tracker (Paycheck) is built just the same as her monthly tracker but adjusted for bimonthly paychecks instead.
Calling all podcast lovers! Podcast Recommendations base created by Zachary Jamison landed in the #6 spot in the Top 10 New Likes with +2. This base is updated regularly by Zachary and provides information on podcasts such as their name, logo, description, category, hosts, and website. This creative base allows anyone to search through his recommendations and decide if they want to listen. With a wide variety of podcast recommendations, there is something here for every type of listener.