Each month, the BuiltOnAir team reviews the monthly metrics from the Airtable Universe (click to visit July 2020 metrics) and provides additional insights into the stories and creators behind the bases. Find a few of the most interesting highlights below:
Editor's Pick: Lisa-Marie Pierre
With a global pandemic still in full swing, many creators have been using their talents to help adapt to our new circumstances. Thanks to technology like airtable, people have been able to find practical solutions to do more tasks online than in person. For example, this month's editor pick is rising creator, Lisa-Marie, who has created many bases to help people learn online.
Lisa-Marie Pierre is an Operations and Project Manager at Bronx Community College and lives by her own personal philosophy of Learn.Grow.Pass. Lisa-Marie believes that you should learn a new skill or information, put it into practice, and then teach it to others. She does this by creating bases with resources to learn, and also sharing her experiences in her newsletters and blog which you can read here. Lisa-Marie was #10 in new followers in the month of July, and has 5 bases with 77 total base copies.
Bases:
COVID-19 Business Resource Center
This database has all the resources and information for businesses suffering economically from the pandemic. The base is split into 13 different types of resources from disaster planning, to internet, to health and safety. The base is easy to use with lots of descriptions, links, and resource types. 
This base is perfect for anyone who wants to learn something new during quarantine. The base is split into the different subjects and currently contains 146 total courses that are all free and online. This month it has already had 19 copies and 1 like.
This is the last of Lisa-Marie's bases that we are going to mention but it is definitely not the least. This base has 36 copies and 4 likes. The system helps motivate you by tracking proof of the tasks you have accomplished and the ideas of projects you want to do. This base also goes hand in hand with one of her newsletter which you can read here.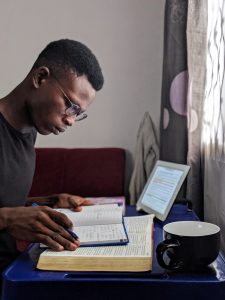 This base comes from creator Kuovonne and is one of her five bases. The base was #5 in the top 10 base copies.  It includes scheduling options for live classes, teacher contact information and has a checklist layout instead of a strict schedule. Overall this is a great solution for staying on top of your online school work.
Delivery and Payment Tracking System:
Designed by Max Mallows, this base was made for small businesses to use during the Covid-19 outbreak. It is broken into a few simple parts to keep the process simple. First, it has a link to an order form for customers to fill out. Then the orders are organized by delivery and payment status so you can keep track of each package. Last it has a stock table to see the prices of items and the availability of each one. It's no surprise this base was ranked #3 in new copies as it is so effective and useful.
Created by new creator Ibrahim Ayub who also happens to be #5 of that top 10 creators with the most new follows this month. This base is a resource for all things racial and social justice. The base is split into 4 sections: Learn, Give, Act, and Join. This gives everyone information for what they are willing to do whether it is just educating themselves on current events or joining an organization.  This base came in #4 for most likes and currently has 11 base copies.