Each month, the BuiltOnAir team reviews the monthly metrics from the Airtable Universe (click to visit Sep 2019 metrics) and provides additional insights into the stories and creators behind the bases. Find a few of the most interesting highlights below:
Editor's Pick: Felicia Ceballos- Marroquin
Felicia Ceballos-Marroquin is obsessed with optimizing the world. Owner of Max Productivity Systems, Felicia's aim is to help take people from chaos to clarity. Her company works with business leaders to create energy-saving information and communication systems built for success. Her unique approach is what truly makes her stand out. She utilizes biomimicry and zero waste practices to maximize resource efficiency and cost-savings. Her goal is to help organize the information flows in our lives, personal and professional.
Felicia's Bases: 
Felicia boasts 4 unique bases in airtable all with the purpose of streamlining information and creating time-saving, zero-waste approaches. 
Zero Waste/Plastic Free July Summer  Birthday Party
Felicia created this base in preparation for a birthday party. The goal: a plastic-free party for 20-25 people on a budget. To accomplish this goal she turned to airtable to help create a timeline of when she needed to start preparing specific food items, keep track of recipes, and keep a list of items she needed to purchase and what their use would be. In the end, with the help of her Zero Waste/Plastic Free July Summer Birthday Party, she created a classy party that created very minimal waste that also met her budget criteria. 
Business Support Functions
Felicia designed this base to help bring information together that is often fragmented across different departments. In doing so, you increase communications across your departments. Her base Business Support Functions also utilizes Gravity Forms and Zapier to keep the information up to date. This versatile base help manage new and terminated employees, software renewals, employee newsletter, birthdays, company meetings, employees by departments, and much more. 
Adventures
For those that desire adventure, there is some planning involved when it comes to ironing out the details. This base, Adventures, is designed to make all those "we should totally do that" ideas become a reality. Felicia's process beings with a form for suggestions on places to go. It allows the suggestor to then begin to organize the event by adding in details like costs, reservation information, and information about the location. By allowing everyone to see these details, the process of actually booking the trip and going is streamlined and the ideas turn into memorable adventures.
Onboarding Clients 
For a process that every business uses, onboarding is more efficient when you have a processed detailed out. Felicia's base, Onboarding Clients, does just that, helps to streamline the process for onboarding new clients and save time. 
Felicia's ability to turn what can be an overwhelming process into something that follows natural flows is truly a talented gift. We are ecstatic that she has incorporated some of her wonderful talents into airtable where we can apply them to our daily lives.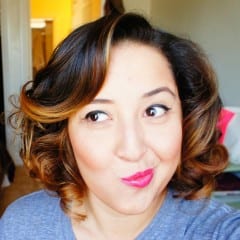 Nicolas Contreras V, a software engineer, and CEO of PappCorn created PappCorn's App Architecture Template to help keep the architecture of your app organized. The main goal is to organize your overall requirements and app features. By doing so, you see huge benefits in being able to collaborate with your team members and improve productivity. Nicolas' base came in at #5 in the top 10 new base copies with +6 copies so far.
Beatrice Chan, a new creator in airtable universe, made waves this month coming in #1 in the top 10 new base copies with +15 copes so far. His Customer Relations base allows you to keep track of the genuine relationships you've built. With options to keep track of the service area, location, and contact information, you'll be able to stay in touch with ease.
With so many different email marketing tools, it's hard to know which one is best for your needs. Steven Kryger, a digital marketing specialist, has complied a 30-point comparison of email marketing tools in his base Comparison of 35 Email Marketing Tools. Compare pricing and discounts, functionality, support, and much more. With 703 total base copies, let Steven's work help you in your decision making.