How Does Airtable Compare to the Other Apps on the Market?
We've Added Another Feature to BuiltOnAir!
AIrtable has been a player in the online database and project management worlds since it was founded in 2012. It garnered worldwide acceptance quickly as an alternative to the more standard spreadsheets or database options in the market. People liked it for how simple it was. They appreciated the seemingly endless range of possibilities the app offered, and the well-documented API quickly made a popular option for integrations. Audiences also praised the UI. Many of those factors combined with a series of funding rounds led the company to become a Tech Unicorn in late 2018. 
Today there are multiple contenders for the title of "Best No-code App," with many other apps taking different angles and adding different features to present their take on the ideal app. We've been watching this develop here at BuiltOnAir, and took it upon ourselves to do several in-depth comparisons between the Airtable and the leading competitors.
Comparisons Between Airtable and other Top Apps
An obvious note needs to be added at this point: the BuiltOnAir website and community are focused on Airtable and the surrounding ecosystem, so of course we think it's superior to the competition in almost every way. However, we wanted to provide an in-depth look into some side-by-side capabilities between the leading apps in the market and what's available in Airtable. Our hope is that this will help new or returning users of this site to get their questions answered. 
Here's a screenshot of one of the most requested comparisons: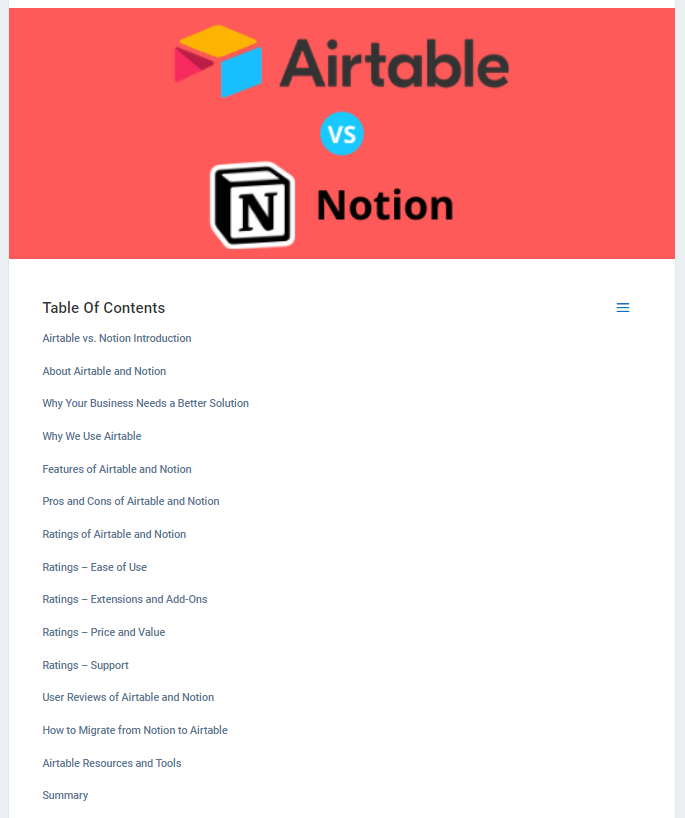 Another note: BuiltOnAir was founded and is run by some of the team from Openside, a provider of premium integrations, tools and services for companies using Airtable. As the sponsor of BuiltOnAir, each comparison gives examples of how Openside's tools could be used to improve what already exists within Airtable and make it integrate perfectly with any tech stack. We hope you enjoy the chance to see how we work!
Curious how each app stacks up against Airtable? Look no further than the list of guides. Each comparison includes a variety of angles from which Airtable and the featured competitor are viewed, including features, primary pros/cons, a series of public ratings, and more. 
Check out the comparisons page now
Here's to another great week of building things with Airtable!