Each month, the BuiltOnAir team reviews the monthly metrics from the Airtable Universe (click to visit Nov 2019 metrics) and provides additional insights into the stories and creators behind the bases. Find a few of the most interesting highlights below:
Editor's Pick: Nicole Dyer
We love seeing the millions of different unique possibilities that airtable provides to its users. This month, we see no shortage of incredible bases and their purposes. Our Editor's pick this month is a new creator Nicole Dyer and her base DNA Research Log. 
Nicole is a professional genealogist, lecturer, and the creator of FamilyLocket.com and the Research Like a Pro Genealogy Podcast. She specializes in Southern United States research and works alongside her mother. She created Family Locket during her volunteer work as a family history consultant in 2015. Her passion for helping people become better researchers has lead her to speak at genealogy societies, conferences, and events and even consult with middle school classes during family history units. 
Nicole and her mother love helping people solve their tough genealogy problems. They offer eCourses, study groups, document retrieval, and coaching & consulting services all from their Family Locket website. They also host the Research Like a Pro Genealogy Podcast where they discuss their Research Like a Pro method and talk about how to take your genealogy research to the next level. 
A Look at Nicole's Base: DNA Research Log  
This base serves as a great tool to assist you during your genealogy research by helping you keep track of your DNA matches and genealogy searches all in one place.  You can avoid duplicating data by keeping track of any found DNA matches in one table and all the research relating to each DNA match in the research log table. With already 15 total base copies in a month, this base definitely has some interest from other genealogy lovers looking to conduct their own research. 
We are so thankful to Nicole for sharing her wonderful base with us in the Airtable Universe. You can follow her on her Twitter and Instagram social accounts at @familylocket. Here at BuiltOnAir, one of our favorite things we love seeing is all the creative ways users can manipulate airtable to fit their needs.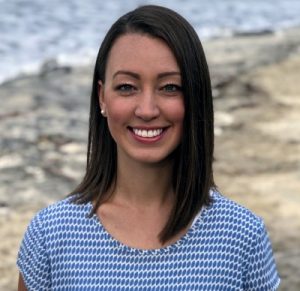 For all those that love to organize all aspects of their life, say hello to Wyatt McBain and his base Personal Dashboard that boasts 3,555 total base copies. His supercharged personal dashboard is built for automation and integrations and fits multiple workflows. His template base has workflows for Work, Personal, Shopping, and Blog. Wyatt has done the hard work for you by creating his template packed full of useful tools. In his words, "This base shows how to leverage Airtable's various features to create a personal dashboard that works just for you."
New creator Nick Raff's Resource Planning base ranked #7 in the top 10 base copes with +6. This base is awesome for anyone that is planning future projects and needs to know the availability and bandwidth of team members. By knowing this information going into the planning process, you can reduce the amount of wasted time underutilizing personnel and limit delays caused by misalignment of project needs. The structure of Nick's base contains three tables, Projects, Allocation, and Personnel. Each table enables the user to review the availability of all personnel for a specific time period
The people at Do Better Consulting really thought of it all when they created their base Nonprofit Donor & Grants Database. For those in the non-profit world that have big ideas, you know that organization is key to make your plans happen. This base helps you do just that by helping to keep track of donations, individuals, organizations, campaigns, fundraising staff, and workplans. They've even included a tracker to be able to send thank you letters to your generous donors. This base really is a one-stop-shop to cover all your needs and keep you organized while you can focus on the amazing work to be done.