Just launched!
 The new Unofficial Airtable Discussion Community at tableforums.com!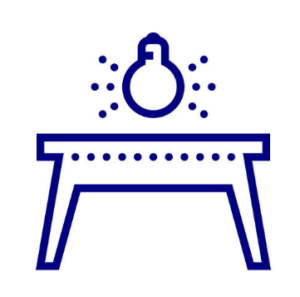 Connect with other Airtable users, share tips and best practices, and get help with any questions you might have. Whether you're new to Airtable or a seasoned pro, we're excited to have you join the conversation. Check it out! Also, subscribe to the BuiltOnAir Slack group and check out the new channel #airtable-forums to stay in the loop on all the new discussions happening in the forums! 
See the announcement in Slack here.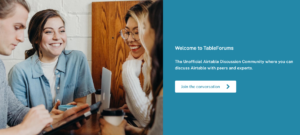 When you sign up for TableForums, you gain access to Airtable experts and a great community that is The Unofficial Airtable Discussion community. As mentioned in a recent episode of the BuiltOnAir podcast, the TableForums community is described as "it's like looking at an old friend" -Kamille Parks, BuiltOnAir podcast S13-E04.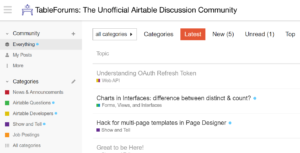 TableForums has categories for news, questions, show and tell, and even job postings where members can look up past questions that have been answered or post a new question. 

    Users can filter for new, unread, and top content. Plus, a suggested topics feature to expand on your knowledge in all things Airtable.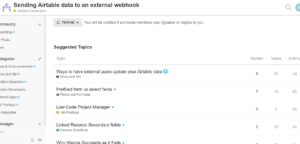 Happy chatting BuiltOnAir Family!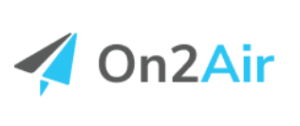 Powerful Forms, Dashboards, and Backups for Airtable.