Hello BOA family,
Here are a few things we wanted to share with you this week from the Airtable and the BuiltOnAir Community! 
📣 Discussions in the BuiltOnAir Airtable Community
🎙The Latest BuiltOnAir Podcast
In the season 15 finale, hosts Dan and Kamille are joined by Ben Bailey, Sr. Research Systems Manager at Frame.io, an Adobe Company. 
**New season starting October 3rd
We want to hear from you!
What was your favorite segment about this episode? 
What should we talk about on the next podcast? 
Who should we get on the show?
Airtable App Marketplace Highlights (Extensions)
Link records by fields – Link your records in bulk based on matching values.
TaskRobin – Save emails to Airtable with all your attachments.
Airtable Universe Highlights
Job Search & Interview Prep – "Are you looking for a new job? Stay organized with this easy-to-use base."
Story Planning Template – "The Story Planning Workbook is a progressive, multi-tab spreadsheet workbook with in-depth sheets designed to formulate a great story."
BuiltOnAir.com Resources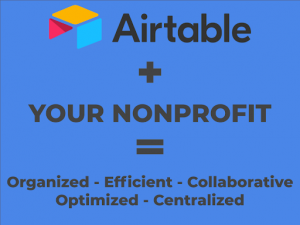 Airtable + Nonprofit Guide – "Airtable provides nonprofits with an all-in-one collaborative solution for managing your most important organizational data and being a positive force for good."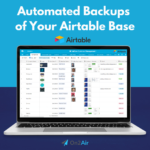 ON2AIR BACKUPS – "Automatically backs up your Airtable data to Google Drive, Dropbox, or Box. Ensure you always have backups of the vital company data you have stored in Airtable with On2Air Backups."
— Love, the BuiltOnAir Team