Hey there!
Here are a few things we wanted to share with you this week from the Airtable and the BuiltOnAir Community! 
📣 Discussions in the BuiltOnAir Airtable Community
🎙The Latest BuiltOnAir Podcast
In this episode, Watch as Scott Rose (Make.com) takes on Ben Green (Zapier.com) to improve the base Invoice Generation from the Airtable Universe, and make it even better with automations, different field types, and apps from the marketplace.
We want to hear from you!
What was your favorite segment about this episode? 
What should we talk about on the next podcast? 
Who should we get on the show?
Airtable App Marketplace Highlights (Extensions)
Junction Assistant – Quickly build junction table records linked to one or many records
Email Table – Create emails combining record data with a template in an email table
Airtable Universe Highlights
Incident reports tracking – Track your incident from beginning to the end. With notification, everyone will be up to date.
Freelance Writer Template – "I started freelancing a little over a year ago, and I wanted to share the spreadsheets I use to keep track of everything from writing assignments to pitches to finances."
BuiltOnAir.com Resources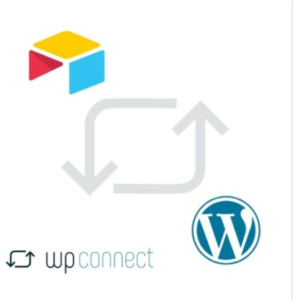 AIR WP SYNC – "Thanks to Air WP Sync, integrate Airtable database platform to your WordPress app, website or blog and manage your content better without Zapier or Make (Ex-Integromat). Identify the Airtable fields you wish to link to WordPress and choose the format for your imported contents: articles, pages, products, etc. Simply define your ideal update frequency. Our plugin will automatically sync everything swiftly, automate and boost your business!"
POSITIVE WORKSPACE – "If your documents and data are unorganized, your client information hard to locate, systems inconsistent, and frustrations high – we help bring everything together so you can work smarter, and easily find what you need. Airtable, a spreadsheet-database hybrid, is our tool of choice, allowing for data-driven decisions and organized user-friendly systems for your path to clarity."
— Love, the BuiltOnAir Team