Hey there!
Here are a few things we wanted to share with you this week from the Airtable and the BuiltOnAir Community! 
      📣 Discussions in the BuiltOnAir Airtable Community

🎙The Latest BuiltOnAir Podcast
In this episode, Meet Andy Cloke from DataFetcher.com/ Watch for the new episode 5/3
We want to hear from you!
What was your favorite segment about this episode? 
What should we talk about on the next podcast? 
Who should we get on the show?
Airtable App Marketplace Highlights
miniExtensions Portal – Share records with people outside of your organization. Limit them to only see their records and allow them to update some parts of the records (Optional).
Abyssale – Auto-generate images in bulk from your records.
Airtable Universe Highlights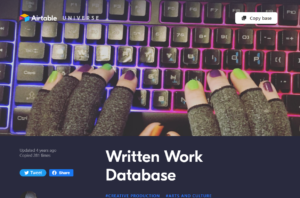 Written Work Database – This database puts an organized inventory of your stories at your fingertips.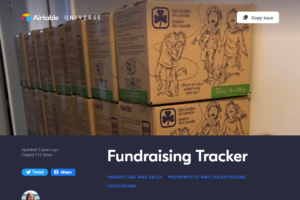 Fundraising Tracker – "Where are the cookies? This is an important question for anyone…. but especially for Girl Guide leaders. We are a busy unit with several leaders, and we needed to keep track of our biggest fundraiser – cookies! A single piece of paper for signing out cookies wasn't cutting it anymore, so I made this base. Now we can track which girls have signed out cookies, how much money is owing, and the fundraising credit each girl has earned. We can easily see how many cases of cookies we still have to sell and, most importantly, where they are. The "sign outs" and "money collected" forms make it easy to enter data on our phones at meetings, and with all leaders as collaborators it doesn't matter who is at the meeting; we can all update and see the current status of cookies at any time."
BuiltOnAir.com Resources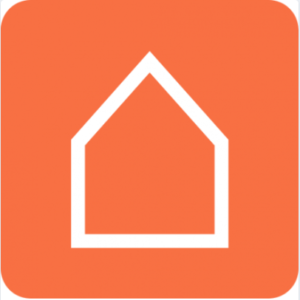 HOMETABLE – "As new homeowners, my wife and I realized we had so much to learn about maintaining our home and appliances. So we did a bunch of research, watched a ton of YouTube videos, and put everything in a spreadsheet. I decided to go one step further and make it into an extensible Airtable template, so that if you wanted, you could make a copy and customize it for your own home."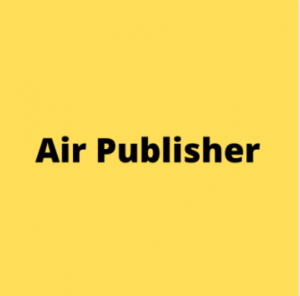 AIR PUBLISHER – AIR PUBLISHER IS A FREE RAPIDWEAVER STACK THAT CAN BE USED TO PUBLISH DATA STORED IN YOUR AIRTABLE DATABASES.
— Love, the BuiltOnAir Team