Hey there!
Here are a few things we wanted to share with you this week from the Airtable and the BuiltOnAir Community! 
📣 Discussions in the BuiltOnAir Airtable Community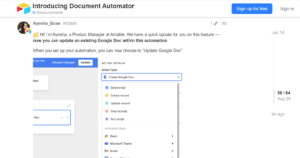 🎙The Latest BuiltOnAir Podcast
Season 12 is here! Our hosts are joined by special guest Scott Rose.
We want to hear from you!
What was your favorite segment about this episode? 
What should we talk about on the next podcast? 
Who should we get on the show?
Airtable App Marketplace Highlights
Gift Exchange – Organize a gift exchange with your family, friends, or coworkers!
Prefilled Forms – "Prefilled forms can save time and improve accuracy, but manually building the URLs for prefilled forms can be tedious and subject to typos. This extension creates a formula that you can place in that table to generate a unique prefilled URL for each record using the values in that record."
Airtable Universe Highlights
Customizable Task Manager with Data Sync, Auto-Invoicing and Email Notifications – "A customizable Task Manager is an addition to Catalog and Finance base. It lets you organize the team and distribute tasks without using other services outside Airtable base."
Equipment Checkout & Inventory – Build a robust, automated, and efficient equipment checkout and inventory management solution with this template!
BuiltOnAir.com Resources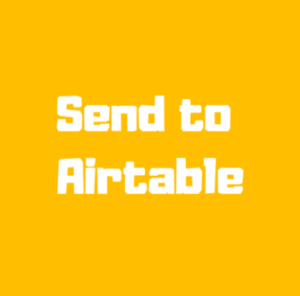 SEND TO AIRTABLE – A Chrome browser extension that enables the user to easily send information about a currently viewed page to an Airtable database. This could include images, text, and urls.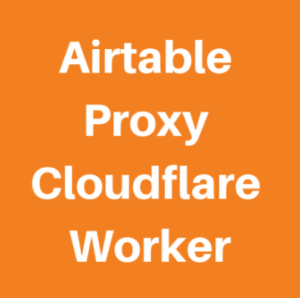 AIRTABLE PROXY CLOUDFLARE WORKER – "Airtable Proxy is a Cloudflare Worker that allows users to keep their Airtable API key and base IDs safe while still allowing apps to access data from Airtable. It also includes the functionality to limit the type of requests made from outside sources to your tables, either by specifying the method or the table that access is allowed to."
— Love, the BuiltOnAir Team